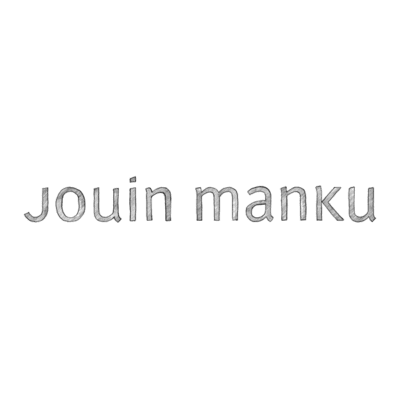 Agence Jouin Manku is looking for a designer to join its team in Paris, France.
Designer  pour l'équipe d'architecture intérieure Jouin Manku
L'agence Jouin Manku est à la recherche d'un designer pour rejoindre son équipe dédiée aux projets d'architecture intérieure à Paris.
Nous recherchons un designer talentueux pour rejoindre notre équipe multiculturelle avec une approche architecturale riche et réfléchie. Nous cherchons un candidat sympathique, autonome et capable de faire plusieurs tâches à la fois.
Le candidat doit avoir d'excellentes aptitudes à la communication, une expérience en dessin de construction et possédant un vrai sens du développement technique avec la capacité d'interagir avec les clients, ainsi qu'avec les autres membres de l'équipe de conception.
Vous devez avoir 3 à 5 ans d'expérience et un minimum de connaissance dans la gestion de projets.
Le candidat retenu participera à la conception, la production et le développement d'un ou de plusieurs projets dans plusieurs domaines tels que l'hôtellerie, la restauration, le résidentiel ou le commercial.
Responsabilités
En tant que designer au sein d'une équipe déjà en place et sous la responsabilité du directeur design:
vous serez impliqué dans tous les aspects des projets
vous devez concevoir, dessiner ou déployer des mobiliers (banquettes, tables, bars etc) ou des objets complexes (Escaliers ou lustres par exemples) sur la base d'un concept en coordination avec l'un des directeurs de projet de l'agence
vous devez vous intégrer dans une équipe et assurer la coordination entre l'équipe de gestion de projet, les ingénieurs de valeur, les clients et les concepteurs graphiques
vous devez entretenir les relations avec les Agenceurs, les fournisseurs, les éclairagistes, etc
Formation idéale:
Exigences:
vous êtes positif, curieux et enthousiaste à l'idée de relever de nouveaux défis
vous savez interpréter l'intention artistique et la développer jusqu'au 'concept'
vous êtes autonome, organisé, rigoureux et réactif, avec la capacité d'intégrer une équipe existante
vous avez d'excellentes aptitudes en relations interpersonnelles et appréciez le travail d'équipe multidisciplinaire
vous avez d'excellentes qualités graphiques (dessin à la main)
vous comprenez les contraintes de délais incluant les éléments techniques et budgétaires
vous avez une connaissance approfondie des matériaux, des normes et des règlements propres à la profession
vous maitrisez SolidWorks et vous avez de bonnes connaissances de Key shot, de la suite Adobe Suite, AutoCAD et Rhino
votre anglais est fluide
une expérience en Yachting serait un avantage décisif
des déplacements sont prévus dans le cadre de vos missions
Veuillez envoyer votre CV et portfolio en format PDF par courriel seulement (maximum 3MB) à agence@jouinmanku.com avec la référence: designer AGM
En complément, les exemples de travaux personnels dessins à la main seront très appréciés.
Seuls les candidats sélectionnés seront contactés.
Applications have closed.