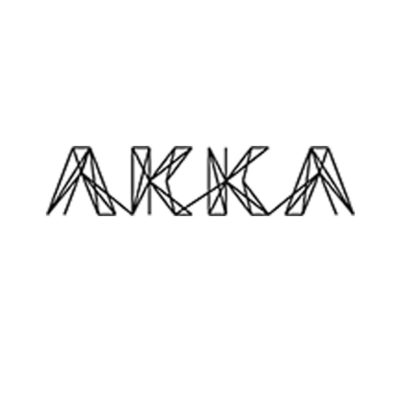 AKKA is looking for a brand builder to join its office in Amsterdam. 
Job briefing 
We are looking for a proactive and innovative Brand Builder who is passionate about building our company's brand. Unlike many traditional architecture firms, we actively aim to build AKKA's brand. We are looking for someone to create a relatable, impactful and attractive image by using
our company's unique proposition.
You will join a dynamic and fast-paced environment to develop innovative and powerful marketing campaigns and execute strategies that will grow market share and our brand's reputation, improve customer experience, all with the ultimate goal of driving growth.
AKKA Architects is moving to the next level from Startup to Scaleup. Our company has a well established vision, marketing strategies and a proven portfolio of clients. We need someone to use these elements as fuel to build up a solid and lasting brand, and consequently a solid growing business.
Responsibilities
developing and enriching customer service experience
creating new branded items and selling initiatives, marketing of the company image and positioning throughout the industry
identifying brand-building areas
researching consumer markets and leveraging customer insight data to refine brand management
ensuring brand communication for areas of responsibility that are consistent with the company and brand positioning
coordinating and managing content management and information sharing among departments, divisions and external customers and divisions
helping promote uniformity and consistency of brand
assisting in developing and refining uniform graphic standards and visual brand strategies
coordinating objectives with marketing, creative, and advertising departments
providing design and direction for collateral, web, service delivery, and other visual communications media for the company
contributing to drafting new relevant content
developing and managing a positive and impactful presence in social media and other channels
managing and developing the company's brand and reputation in the public's eye
Requirements
ability to translate ideas into actions
a proactive mentality. A 'doer' attitude and a hands-on approach
strategic-growth oriented
strong communication and presentation skills with the ability to liaise effectively with existing and prospective partners and other parties
design skills
social media skills
digital marketing skills
video editing skills
copywriting skills
experience in similar previous roles
proficiency in English is a must. Proficiency in Dutch is a big plus. Additional languages are appreciated
How to apply?
Show us that you are the talent we are looking for. Send your motivation letter and your CV no later than January 19 2018 to Gisselle Solleiro at letstalk@akkaarchitects.com.
The best candidates will be invited for an interview.
Home