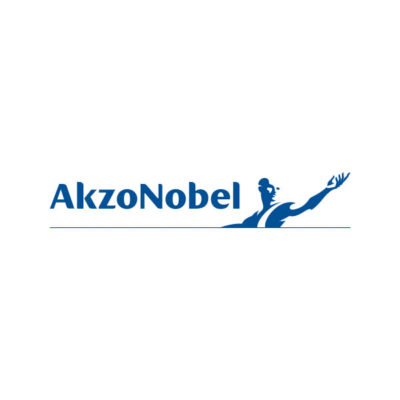 AkzoNobel is seeking a commercial colour consultant to join its team in London.
Responsibility
Having developed a creative eye in the design world, you understand how colour affects our mood, our choices, our opinions. That is why we want you at AkzoNobel. Awarded top employer status, we are recognised globally for being first with ideas, driving innovation and delivering market-leading products all of which allow us to build successful partnerships with our customers. We monitor social, design and consumer trends and translate those into the colours, palettes and finishes that inspire the look and feel of everything.
You know how important colour is and can use the power of colour and design to uplift communities, transform lives and make the built environment deliver powerful outcomes for clients and occupants. As a commercial colour consultant, you will use your knowledge of colour and design to collaborate with professional specifiers and our sales teams to ensure our paints are used on commercial projects from hospitals and schools to apartment blocks.
As our colour expert, you will maximise sales opportunities by delivering brand differentiating service solutions through communicating the transformative power of colour. This will involve researching, creating and presenting industry focused presentations to high profile external groups to reinforce our colour credentials as well as developing case studies and acting as our colour spokesperson in your area.
Job requirements/candidate profile
You must have commercial design experience and a knowledge of the commercial decorative refurbishment market. This will have given you sound knowledge of relevant building and construction practice as well as industry legislation. Proficient in Adobe InDesign and Photoshop packages, you will possess excellent communication, presentation and influencing skills. Commercially astute you will excel at building relationships too. Important will be the ability to work with customers from all different sectors and sizes of business. A driving licence is essential too.
We have core principles and values that help our employees and customers know what we stand for. With this in mind you will also be the sort of person who is not only customer focused but also passionate about excellence and delivers on commitments.
AkzoNobel has a passion for paint. We're experts in the proud craft of making paints and coatings, setting the standard in colour and protection since 1792. Our world-class portfolio of brands – including Dulux, International, Sikkens and Interpon – is trusted by customers around the globe. Headquartered in the Netherlands, we operate in over 80 countries and employ around 35,000 talented people who are passionate about delivering the high-performance products and services our customers expect.
At AkzoNobel, we believe in winning together, so if you want to use your expertise in design in a business where people share and use their personal strengths to succeed as a team, please visit our website via the link.
Please note: In the event of a high candidate response to this vacancy we may close the application period earlier than the date shown.
We may consider flexible working for this role.
Please apply through our careers portal.
Applications have closed.