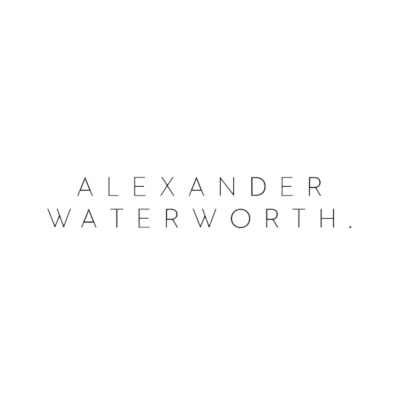 Alexander Waterworth Interiors has an opportunity for a junior interior designer to become part of its London team.
The role
Alexander Waterworth Interiors is looking for a junior designer to join our team, in a full-time position.
This role will take responsibility for assisting the project's development through each design phase, from the concept to completion during its partnership with the studio. You will play a key part of the projects team supporting the needs and requirements of those more senior designers. You will need a proficient understanding of Adobe InDesign, AutoCAD, SketchUp and Microsoft 365 packages.
This role provides a wonderful opportunity for someone at the beginning of their design career. We are seeking an individual who is keen to learn and absorb everything they can and who is wanting to grow with us. It will be suited to a person who possesses a positive, engaging mindset and who works well collaboratively, supporting the needs of the project and studio. An intuitive understanding and proactive approach to your work are needed with a passionate, social awareness to high-end residential, hotel and commercial spaces.
Our studio
Our studio creates internationally distinguished designs. Situated in the creative heart of London, our notable, award-winning designs have continued to create and transform restaurants, bars, hotels, members clubs, theatres and private residentials. Our extensive experience and international collective bring together an expanse of knowledge, expertise and practise to materialise any idea into reality.
We believe in creating intuitively, timeless environments, offering experiences through an enriched level of elegance and comfort. The studio's commitment to delivering authentic designs, provides a personalised approach to each of our clients. We understand creating each design is a journey of development and discovery and we will always remain sensitive to the space and those who interact with it.
Our culture
We are a values-led organisation. We sustain an environment that is engaged, respectful, passionate and welcoming. Just as we create interiors that bring a timeless joy to others, we continue that experience into our studio maintaining a positive, family felt space.
We work collaboratively with an open mind, giving the required level of support and ownership to each task undertaken. Functioning with an intuitive belief and care to what we do, we continue to maintain high standards, never compromising, with our values always remaining at our core.
Your role
Sole responsibility will be taken to:
assist the production of project information packs
work collaboratively in the design team to create mood and palette boards, sketches, joinery drawings etc., through each project phase
assist in the production of tender and construction packages
facilitate all meetings with the required presentation materials, drinks and snacks
contacting current and new suppliers, forming new relationships and ordering in samples
sustain an awareness of current building regulation codes
assist in maintaining project timelines
accompany and support the senior designer to external site meetings
take and distribute minutes in all project-related meetings
collate all hand-over documents into a presentable format for the client
photographically document the project's development
maintain clean and clear digital and printed project folders
make sure the physical sample library is kept to a presentable and usable standard
adhere to the studio's philosophy, values contributing to the morale of the team
A minimum of one-two years of previous interior designing experience is required to be considered for this role.
A competitive salary will be offered with a benefits package that grows during your longevity with us.
When applying
If you feel you have the relevant experience to fulfil this role, please apply by sending us:
an up-to-date CV, presented in a clear and concise format
an updated portfolio of all projects you have been involved with in the capacity of an intern and junior designer, demonstrating your proficiency for the role above
a one-page cover letter explaining why you are interested in the role and working with our studio and how your experience and skills are suited to the position we're offering.
We will try to reply to everyone who contacts us however, due to the volume of applicants, we may only reply to those who have been successful. If you have not heard from us within two weeks from submitting your application, please consider yourself unsuccessful this time.
Please submit the required supporting documentation using the 'apply' link below.
We look forward to hearing from you.
Applications have closed.