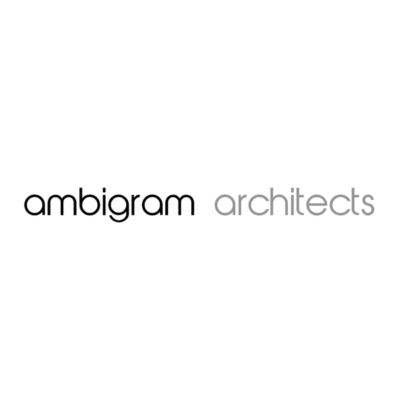 There is an opportunity at ambigram architects for an architect/architectural assistant to join its firm in London.
Ambigram architects is looking for an experienced Part 1/Part 2/Part 3 architect to join its team in London.
Ambigram architects is a design-led studio based in Bloomsbury/Clerkenwell and we primarily work on high-end residential and boutique hotel projects. We are an international team that is looking to expand our studio and would like to hear from experienced architects to join us.
We are seeking talented and ambitious team members to join our small but growing office; bringing your design flair and expertise to the work we produce. We rely on a collaborative style of working, with a creative and dynamic team with a passion for contemporary cutting-edge design.
We are seeking an experienced and/or keen to learn architect/assistant to join our team and work on a project from concept to technical design and see projects through construction stages. You will be expected to organise and engage with all project-running responsibilities, which will include coordinating design team actions, running design team meetings, liaising with clients, consultants and statutory authorities. Good working knowledge of UK building systems, regulations and construction methods are essential. Versatility between design and practical problem solving would be a strong preference.
Fluency in Revit, AutoCAD, SketchUp and Adobe Creative Suite is a minimum; knowledge of any other 3D and rendering software is advantageous. Good model-making skills and a high level of design competence are required.
The successful candidate will be RIBA Part 1/Part 2 or Part 3 qualified or equivalent and should have a minimum of two years' experience dealing with projects within the UK at all RIBA Work Stages. The position will be offered on a short-term contract initially.
You will have excellent English communication skills, be well-organised and be able to work independently and as part of a team. Experience in large-scale projects and technical design stage experience is beneficial.
How to apply
Please submit your CV, portfolio and a cover letter detailing your suitability to the role and availability using the 'apply' link below.
Applications should be made via email with a max. file size 5MB.
Or by post:
Studio 2.04
60 Gray's Inn Road
London
WC1X 8AQ
Due to the large volume of applications expected we are unable to respond to all enquiries.
Competitive salary based upon experience and merit-based upon interview discussion.
The applicant shall hold all relevant permits to work in the UK.
No agencies please.
Applications have closed.