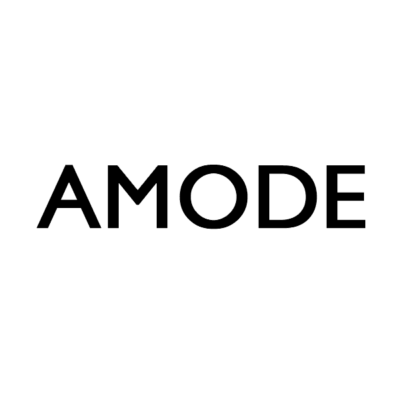 Amode has an opportunity for a furniture production manager to join its team in London.
Amode is a modern high-end furniture company, based in the Hammersmith/Chiswick area of west London. We create beautiful, bespoke contemporary furniture for some of the top interior designers and architecture firms in the UK, and exhibit at Decorex International. We are a small, tight-knit team with exciting plans for growth over the next five years.
We are looking for an experienced furniture production manager to join our team at our showroom and offices in west London. You will have a minimum of three years' experience gained working within a furniture production/project management role with an understanding of furniture design, construction, manufacturing and logistical processes. The ideal candidate will be educated in product, industrial and/or furniture design and have prior experience managing teams.
As the production manager you will working closely with the company directors and sales teams to bring new furniture designs – both Amode own collections and bespoke commissions for our clients – to life by managing the entire production process from start to end. You will also manage the product R&D team and work closely with our European production partners and our warehouse and logistics teams. Other tasks will involve collating technical drawings and installation instructions, setting up design standards to maintain consistent product quality while also overseeing sampling, aftersales and maintaining of strict quality control checks.
Main duties:
work with sales team on bespoke furniture designs, product customisations and modifications for their clients
work with creative director to advise on new Amode furniture designs and showroom refits, and to manage the construction, prototyping and launching of all new Amode furniture models
advise on construction matters, offer feasibility advice and give technical comment during the design and manufacturing process
manage the entire production cycle, from start to finish
manage sampling design and production
control and manage production costs
oversee and manage CAD drawers to create timely and accurate drawings
establish strong working relationships across workshops and suppliers
implement quality control procedures to enforce a standard across all workshops and suppliers
oversee large client installations and take overall responsibility for aftersales care
ensure all furniture produced is compliant to all UK standards/regulations
train, mentor and manage team members in the product R&D department
ensure all correct documentation is created and received for all Amode products before launch (instruction manuals, technical spec sheets, price lists, test certificates etc)
Requirements:
minimum three years' previous experience in a production role within the furniture industry
working knowledge of Solidworks (or similar CAD software)
a strong understanding of the technical side of furniture production and process
have an understanding of UK furniture regulations/standards
strong leadership skills with the ability to delegate, manage and provide support
attention to detail with the ability to multitask over several different responsibilities
a friendly team player with a clear and effective communication style
persistent character with the ability to handle a heavy workload
fluent Portuguese language skills are a plus
Salary: competitive
Hours: 9am – 5.30pm Monday to Friday
Please submit applications using the 'apply' link below.
Applications have closed.