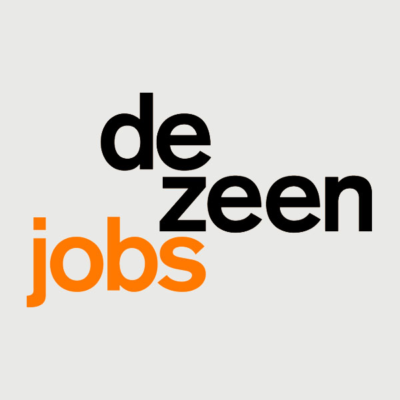 Antimodular is seeking an architectural designer and visualizer to join its team in Montréal, Canada.
Offre d'emploi : Concepteur et Visualisateur Architectural
Antimodular Inc., Montréal, Québec
Emplacement: Basé à Montréal.
Date limite de dépôt des candidatures: 7 avril.
Type: Poste à temps-plein
Salaire: En fonction de l'expérience et des compétences, plus bonus et équité des oeuvres arts.
Langues: Une excellente maitrise de l'anglais est requise. Doit être prêt à apprendre le français.
Réimplantation: Idéalement, le candidat possède un permis de travail pour le Canada et est résident permanent.
Description: Antimodular Research, le studio de l'artiste Rafael Lozano-Hemmer basé à Montréal, cherche à embaucher un concepteur et visualisateur architectural expérimenté pour la conception d'œuvres d'art majeures.
Responsabilités:
Une occasion unique de rejoindre un environnement hautement créatif au sein de l'équipe de conception responsable de la représentation visuelle et de la production d'oeuvre visuelles pour tous les projets, de l'esquisse à l'imagerie photoréaliste, tout en participant au processus de conception. Vous devez être un concepteur talentueux et sensible avec un excellent sens de la présentation et du détail.
Conditions requises:
Baccalauréat ou plus en architecture, en design ou dans un domaine connexe.
5 ans ou plus d'expérience
Autonome et professionnel ; capacité à résoudre des problèmes et à gérer de multiples priorités sous pression et dans un environnement au rythme rapide avec de multiples échéances ;
Une bonne compréhension du processus de conception et de fabrication
Flexibilité en matière d'horaires et de calendrier, y compris les soirs et les week-ends ;
Disponibilité pour voyager à l'étranger
La maîtrise de Rhino et de Grasshopper est indispensable, ainsi que de la suite Adobe Creative.
La maîtrise d'Unreal Engine 4 est préférable et les candidats ayant des exemples de rendus et de visualisations Unreal dans leur portfolio seront privilégiés.
AutoCAD, Revit, Solidworks, impression 3D sont tous des atouts
Antimodular Inc. est un studio de Recherche et Développement dirigé par l'artiste Rafael Lozano-Hemmer, situé à Montréal depuis 2003. Le studio compte 15 employés à temps plein, incluant des programmeurs, des ingénieurs, des architectes, des designers et des artistes provenant de sept pays différents. Nous complétons l'équipe avec des collaborateurs de longue date et, selon le projet, nous nous référons à divers spécialistes tels que philosophes, musiciens, mathématiciens, ornithologues et autres. Le travail de Lozano-Hemmer a été présenté dans la plupart des grandes biennales d'art du monde, dans des collections de musées d'art prestigieux, tels que MoMA, TATE, MUAC, Guggenheim et AGO. Il a aussi été reconnu par des prix comme le BAFTA Awards de la British Academy, deux fois, un Golden Nica en Autriche, le Prix du Gouverneur général au Canada, un Trophée des Lumières en France, un Prix Bauhaus en Allemagne et le titre de Compagnon des Arts et des Lettres du Québec. Pour plus d'information, visitez notre site web www.lozano-hemmer.com .
Antimodular s'engage promouvoir la diversité et l'équité dans l'emploi. Nous accueillons favorablement les demandes provenant de femmes, personnes autochtones, personnes en situation d'handicap, membres de minorités visibles, et personnes de toute orientation et identité sexuelle, ainsi que toute personne affectée par des inégalités sociétales.
Avantages en tant qu'employé à Antimodular: Assurance médicale privée, plus de congés payés qu'un emploi normal, cours de yoga gratuits trois fois par semaine, outils technologiques de travail de haute qualité, éducation continue payée, dîner gratuit chaque vendredi avec un présentateur différent chaque semaine (philosophes, artistes, historiens, scientifiques, commissaires, etc.) environnement et projets progressifs, contribution continue à l'«open source», crédits pour contributions, programme d'acquisition d'oeuvres pour récompense d'ancienneté, peu ou aucune bureaucratie, fruits, collations, breuvages gratuits.
Pour appliquer: Envoyez votre CV et une lettre de motivation à jobs@antimodular.com. Prière d'utiliser "concepteur et visualizateur architectural" comme entête/sujet de courriel. Seuls les candidats sélectionnés pour un entretien seront contactés. Références des employeurs précédents requises.
Job offer: architectural designer and visualizer
Antimodular Inc., Montréal, Québec
Location: Montreal-based.
Deadline for submitting applications: 7 April.
Job type: permanent full-time position with career incentives
Salary: Based on experience and qualifications, plus bonuses and artwork equity
Languages: English proficiency. Must be willing to learn French
Relocation: Candidate should ideally already be a Canadian citizen or a permanent resident of Canada
Description: Antimodular Research, the Montreal-based studio of artist Rafael Lozano-Hemmer, seeks to hire an experienced architectural designer and visualizer for the design of major artworks
Responsibilities:
A unique opportunity to join a highly creative environment in the Design team responsible for the visual representation and production of visual artwork for all projects from sketch through to photorealistic imagery, whilst assisting in the design process. You should be a talented and sensitive designer with an excellent eye for presentation and detail.
Requirements:
bachelor's or above in architecture, design, or a related field
five plus years of experience
self-directed and professional; ability to problem-solve and manage multiple priorities under pressure and in a fast-paced environment with multiple deadlines
a strong understanding of the design and fabrication process
flexibility with hours and scheduling, including evenings and weekends
available to travel internationally
proficiency in Rhino and Grasshopper is a must, as well as the Adobe Creative Suite
proficiency in Unreal Engine 4 is preferred and candidates with examples of Unreal renderings and visualizations in their portfolios will be given priority
Nice to haves: AutoCAD, Revit, Solidworks, 3D printing
Antimodular Inc. is a research and development studio headed by artist Rafael Lozano-Hemmer, operating in Montréal since 2003. The studio has 15 full-time employees including programmers, engineers, architects, designers and artists from seven countries. The staff is supplemented by long-standing collaborators and, depending on the project, by diverse specialists such as philosophers, musicians, mathematicians, ornithologists and others. Lozano-Hemmer's work has been presented in most major Art Biennials around the world, is in prestigious art museum collections,—such as MoMA, TATE, MUAC, Guggenheim and AGO—, and has been recognized by accolades like two British Academy Awards BAFTAs, the Golden Nica in Austria, the Governor General's Award in Canada, a Trophée des Lumières in France, a Bauhaus Award in Germany and the title of Compagnon des Arts et des Lettres du Québec. Currently, we are working on ambitious new projects in San Francisco, Dubai, Madrid, Helsinki, Mexico City, Basel, New York City, Porto Alegre, Montreal, Buenos Aires and other cities around the world. For details please see here.
Antimodular is committed to diversity and equity in employment. It welcomes applications from: women, indigenous persons, persons with disabilities, ethnic minorities, persons of minority sexual orientation or gender identity, visible minorities, and others who are affected by structural inequalities. All qualified applicants are encouraged to apply.
Perks of being employed at Antimodular include
Private medical insurance, more paid holidays than normal jobs, free yoga classes three times a week, top of the line computers and technology, paid continuing education, free lunch every Friday with a different visitor (we've had philosophers, artists, historians, scientists, curators, etc), progressive environment and projects, sustained contribution to open source, public credit for contributions, artwork equity program to reward seniority, close to zero bureaucracy, free fruit, snacks and drinks.
To apply
Please submit a cover letter and CV with 'architectural designer' in the subject line, using the 'apply' link below. Only applicants selected for an interview will be contacted. References from previous employers required.
Applications have closed.