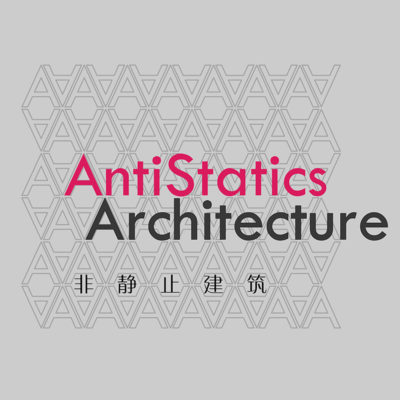 AntiStatics has an opportunity for junior to mid-level architectural designers to join its office in Beijing, China. 
AntiStatics is seeking intelligent and driven architects/designers to join its Beijing office and explore advanced technologies and design techniques.
Job description
You will work and learn to develop projects utilising cutting edge tools (digital and physical) alongside traditional analogue techniques. We are currently in the process of developing projects involving the design of industrial fashion office complex in Beijing, collaboration with world-renowned artists for innovative retail space, cultural building design and computationally driven research.
Requirements:
professional degree in architecture B.Arch or M.Arch, or in a relevant field
strong conceptual and design talent
one-three years' work experience
strong communication skills, cooperated and organised, have responsibility
strong 3D modelling skill and 2D drafting skill
strong Rhino and Adobe Suite skills
scripting(Grasshopper), Maya, Animation experience is desired, not required
strong rendering and graphic skill, using V-Ray, Lumion, Maxwell and strong at post-production
ability to work from design to construction/fabrication and complex problem solving in different scales
ability to prepare drawing packages and presentation packages
fluency in written and spoken English, bilingual in Chinese and English is a plus
knowledge of digital fabrication is a plus
We offer
The opportunity to become a part of a dynamic and collaborative international team. Our office is a space to expand your horizons and freely express yourself as a designer.
We create an open and equal environment where all are welcome to bring ideas to the design table. Located centrally in Beijing, we offer more than comparable pay and benefits.
About AntiStatics
Our office is a highly collaborative space looking to advanced technologies for novel solutions to design problems. Operating across scales from interactive installations to master planning, every project offers the opportunity to discover something new. As a member of our team you will be asked to expand your abilities as a designer and architect, often shifting between projects and scales. At AntiStatics we believe that the confluence of research and design will always produce the best work and designers.
Please visit our website for more information.
To view our recent published built work:
To apply for employment, please email a PDF, within 15MB containing curriculum vitae and work samples (at least contains three academic work complete by yourself to show your design ability).
Please include your full name, position being applied for, availability and expected salary. Look forward to hearing from you, and have you join us in 2019!
Check any recent work at instagram @antistatics_architecture 
Applications have closed.