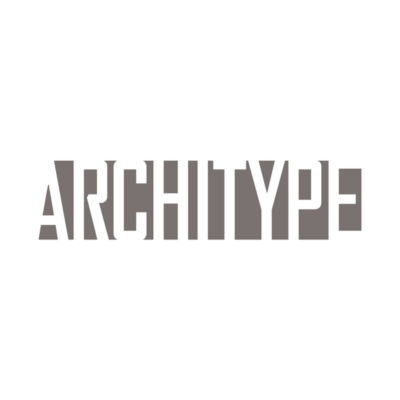 Architype is hiring an architect to join its team in Edinburgh, UK.
Introduction
Architype is seeking new staff who share our passion for high quality design, to join our expanding team delivering a growing portfolio of projects across the whole of the UK.
Architype offers exceptional opportunities to be involved in projects at the cutting edge of zero carbon and sustainability.
Architype is the UK's leading Passivhaus Architect and widely recognised for our innovative approach including Education Architect of the Year, highly commended AJ100 Practice of the Year, 2022 RIBA London and Sustainability Award and 2022 South of England and South Wales BCO award.
Our approach is inclusive and collaborative.
We are looking for an architect in our Edinburgh office
About Architype
Architype has an open and collaborative ethos with a common purpose – to deliver fantastic architecture that performs exactly as predicted.  We have steadily grown over the last 35 years and are now a team of 80 plus collaborating across three studios in Edinburgh, Hereford and London.
Architype has a rich history of pioneering low carbon design and a clear focus on how buildings work for people and the planet. We masterplan and design a wide range of buildings across the education, university, housing, community and cultural sectors. Our consultancy service PERFORM+ enables us to offer insight and cutting-edge technical expertise to clients.
Working culture at Architype is creative and caring. We work in a collaborative and supportive way that encourages fresh ideas and career progression, and we support flexible working for all.
Architype is regularly featured in the top 5 of Building's Employer of the Year. We are 30% owned by the staff through an Employee Benefit Trust and are committed to becoming 100% employee owned in the future.
Architype is currently evolving a hybrid working policy to enable staff to work flexibly from both home and from our studios. In Edinburgh we will be occupying an exciting new studio space in early August. All staff are fully supported with equipment to enable hybrid working and are integrated into our collaborative team culture both on and offline. You do not need to be resident in Edinburgh  but it would be useful if you were based Scotland.
Benefits:
a competitive salary which is aligned to the annual RIBA salary bandings survey. This is currently in the following range £ 33,200 – £46,750
 33 days holiday (inclusive of bank holidays)
37.5 hour week – flexible working possible
pension benefits of 3% employer contribution and access to a company health scheme and cycle to work scheme
To apply
Architype is an Equal Opportunities employer. We are committed to promoting a diverse and inclusive community. We offer a range of family friendly, inclusive employment policies, flexible working arrangements and staff engagement forums, to support staff from different backgrounds.
Please can we ask that you complete our anonymous equality and diversity monitoring form by clicking here.
To apply please:
send a 300 word statement, setting out how you meet the criteria in the job specification along with your CV and a brief portfolio (max size 5MB)
note: you must state, in the subject line of your email,  the job role you are interested in (architect). Without this information in the subject heading we will be unable to sift your application correctly and it may be missed
This post will initially be offered as a one-year contract with the option of further extension.
The closing date for applications is 12 noon on 8 July 2022. The interview will be via VC in the week of 18 July 2022.
Unfortunately, due to the volume of applications we are sorry we cannot respond to all applications, so if you do not hear from us after the interview date above please assume that you have been unsuccessful.
Note that all applications will be treated in accordance with our GDPR policy.
Job description and specification
An architect will be a qualified Part 3 architect registered with the ARB. They will have a proven track record of working on the design and delivery of a variety of project types through all RIBA work stages and managing an assistant or assistants. Architects will be entrusted with day to day contact with their clients and design teams and through their projects will further the strategic direction of the practice, its design ethos and quality management systems. They are expected to be proficient in key CAD programmes such as Vectorworks and Revit, and proficient in Word, Excel, PowerPoint and In Design.
Architects will be expected to set and maintain high standards of design and establish sustainability targets for their projects. In general, project architects will be expected to keep abreast of current legislation and government policies in respect of the built environment and contribute to topical professional debate, seminars, internal project reviews and CPDs as appropriate.
Architects may be expected to assume responsibility for a number of separate projects and will be expected to delegate design tasks to appropriate levels of staff in such a manner that every project attains the highest design standard and is delivered in a profitable way.
The core purpose of an architect is:
to directly act as a project architect
to assume responsibility for overseeing a project, or more than one project, under the line management of an associate or senior architect
to lead and motivate a team of architectural assistants
to facilitate day to day contact with project teams
Key responsibilities
Architects have the following key responsibilities:
assist and support directors and associate directors in their tasks of winning work and managing the finances of the practice
contribute to staff training and personal development
assist with the development of client contacts, identification of work opportunities and preparation of submission documents
assist in the preparation of project quality plans and monitor their implementation
implement the Quality [ISO 9001] and Environmental [ISO 14001] management system in respect of project work under their control and general aspects for which they may be responsible
ensure drawn information adheres to Architype's latest BIM protocols and standards
the above-mentioned tasks are a summary of the key responsibilities involved, however, the post holder may be asked to carry out other tasks as directed by Architype's senior management.
Job specification:
Part 3 qualified and ARB registered (essential)
project running experience (desirable)
excellent design skills (essential)
excellent organisational skills (essential)
proficiency in Revit (essential) and Vectorworks (desirable), SketchUp (desirable) and Indesign (desirable)
a commitment to genuine sustainability (essential)
enjoy working in a team environment (essential)
experience in Passivhaus Design or CEPH qualification (desirable)
commitment to alignment with Architype's core values (essential)
Applications have closed.