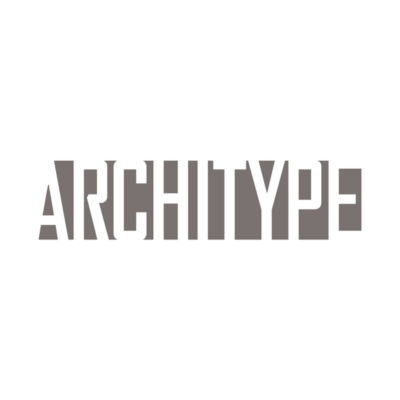 Architype is looking for a communications assistant to join its team in Hereford, UK.
Introduction
The communications assistant role is a fantastic opportunity to join our team, contribute your ideas to the UK's most sustainable design practice, and gain experience in a practice that cares about you and our impact on the planet. We are currently recruiting for a communications assistant role within our team to cover communications and business development activity across the UK, specifically focussing on Wales, the South West, Midlands, Bristol and Bath and Herefordshire.
In communications we work closely with the senior management team and are responsible for marketing, PR and bid activity, including social media channels, video, website, events and identifying and securing opportunities for new and exciting projects. Working in a team of four, you will be a great communicator and organiser, comfortable working with directors and clients, and excellent at supporting sometimes fast turnaround writing and bid projects. This post is offered as a permanent contract following a probationary period.
About Architype
Architype is the UK's leading Passivhaus architect, recognised for our innovative approach. Accolades include Education Architect of the Year, highly commended for AJ100 Practice of the Year, 2022 RIBA National, London and Sustainability Awards and 2022 National BCO awards.
Architype has an inclusive and collaborative ethos with a common purpose to create buildings that work for people and the planet. We have steadily grown over the last 37 years and are now a team of 90+ collaborating across three studios in Edinburgh, Hereford and London. We have a rich history of pioneering low carbon design and masterplan and design a wide range of buildings across the education, university, housing, community and cultural sectors. Our consultancy service Perform+ enables us to offer insight and cutting-edge technical expertise to clients.Working culture at Architype is creative and caring.
We work in a supportive way that encourages fresh ideas and career progression, and we support flexible working for all. Architype is regularly featured in the top 5 of Building's Employer of  the Year. We are 30% owned by co-owners through an Employee Benefit Trust and are committed to becoming 100% employee owned in the future.
Architype is evolving a hybrid working policy to enable staff to work flexibly from both home and our studios. In Hereford our studio is based in a beautiful retrofitted barn in the countryside and there are regular social events, with an outdoor pizza oven and allotment, and chats over cups of tea. In Edinburgh we are now occupying an exciting new studio space in Leith and in London we are experimenting with a shared working solution in vibrant Clerkenwell. All staff are fully supported with equipment to enable hybrid working and are integrated into our collaborative team culture both on and offline.
This post covers the South West so we would expect candidates to be able to commute to the Hereford office on a regular basis.
Benefits:
Hereford salary band:  £21,255,000 – £30,000+ depending on experience and location
33 days holiday (inclusive of bank holidays)
37.5 hour week – flexible working possible
pension benefits of 3% employer contribution and access to a company health scheme
opportunity to join an Employee Owned practice and one committed to employee training and development
opportunity to work with a team who care about people and the planet
Application process
Please send a 300 word statement, setting out how you meet the criteria in the job specification along with your CV and any relevant work examples (max. size 5MB) via the apply for job button below.
Note: you must state in the email subject line the job role of communications assistant. Without this information in the subject heading we will be unable to sift your application correctly and it may be missed.
Architype is an equal opportunities employer. We are committed to promoting a diverse and inclusive community. We offer a range of family friendly, inclusive employment policies, flexible working arrangements and staff engagement forums, to support staff from different backgrounds.
Please also complete our equality and diversity monitoring form using this link.
We welcome applications from all nationalities; however, we are unable to offer visa sponsorship for this role. Before you apply for this post please ensure that you have the right to work in the UK. For more details on eligibility to work in the UK, please visit this link.
The closing date for applications is 10 am on 25 November 2022. Brief VC interviews are likely to be held the following week. Final shortlisted candidates will be invited to interview at our Hereford studio on 7 December and a writing test will be arranged.
Unfortunately, due to the volume of applications we are sorry we cannot respond to everyone who applies, so if you do not hear from us after the interview date please assume that you have been unsuccessful.
Note that all applications will be treated in accordance with our GDPR policy. For more information, please click here.
The communications assistant role
Job responsibilities
Winning new work
you will support the whole team in bidding for new work. This can mean tracking and researching opportunities across the UK, co-ordinating bids, helping to write bid content and assembling bid and tender documents in Adobe suite. Training in InDesign/Adobe can be provided, but excellent writing skills are essential
you will work closely with the communications and Hereford management team to help promote business development for the Hereford and wider team. This will include: supporting client and lead development using a CRM system; tracking and providing information on networking and insight events of interest to encourage attendance or securing speaker slots; identifying good events for the team to attend; and support for presentations
you will help coordinate our own events and help identify new opportunities to contact clients and potential clients through event attendance and speaker opportunities
you will be able to help support the team for new work interviews and presentations and be able to develop effective PowerPoints
you will be a good proofreader and able to review and critique bids and other materials
you will attend regular cross-studio meetings with the communication team
Communications, marketing and PR activities
you will help to create written and visual communication content for projects and practice promotions – including digital and print content
you will help develop media and social media communication strategies and collateral, including press releases, case studies, social media or promotional material
assisting in responses to media enquiries and helping to develop pro-active media strategies
co-ordinating photography/film of key projects and helping assemble award entries
supporting the management of our visual assets through Open Asset
using Trello to track and manage your own workload and projects
general communications and new business activity as required by the team
Job specification
Essential requirements
one to two year's experience in a communications/marketing environment
good writing skills
excellent communication skills. Able to adapt appropriate tone of voice in verbal and written language to suit different audiences
strong organisational and project management skills. Able to regularly update management team and colleagues on progress against key activities and plan work to complete tasks to agreed deadlines
effective team member. Able to support the rest of the communication and architectural teams in achieving key goals, sharing information regularly and supporting fellow team members
enjoy working in a busy team environment – able to juggle differing priorities and workloads to meet key deadlines
computer literacy in MS Word/email
commitment to alignment with Architype's core values as a creative, ecological, progressive community
Desirable requirements:
graduate or equivalent level qualification
design ability to create visual marketing collateral
skilled in Adobe, Photoshop and Illustrator, Powerpoint and other software
knowledge of website publishing/updating
interest and experience in architecture/design/built environment sector
an understanding of how to win work in the Welsh and west of England markets
Applications have closed.