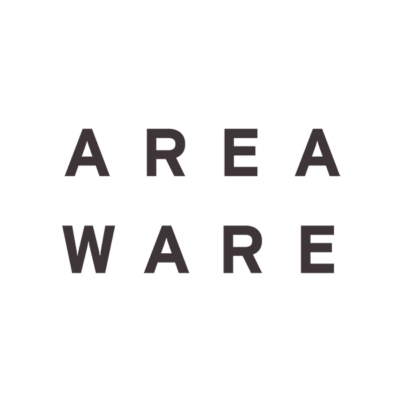 Areaware is seeking a brand strategist to join its team in Brooklyn, USA.
Brand strategist
Reports to: chief design officer
Direct reports: marketing and communication manager, digital marketing and e-commerce analyst, and graphic designer
Location: Brooklyn, NY
Description
The primary focus of the brand strategist is to develop, lead, and monitor the strategies across B2B and B2C channels. Responsibilities include establishing brand messaging, carrying out art direction, and overseeing all marketing initiatives. This individual should have an appreciation and understanding of the product design industry to develop messaging to core customers. There is cross-team communication and coordination with the wholesale manager, operations, and product development team.
Responsibilities:
establishes messaging across wholesale, e-commerce, press, digital marketing, and product development
sets goals and strategies for omni-channel marketing efforts
oversees copywriting for brand statement, product descriptions, email messaging, and ad copy to align with overall company messaging goals
sets and monitors KPIs throughout all e-commerce and marketing efforts in order to meet company revenue goals
creates strategy for all paid and organic marketing, including product focus, messaging, creative, and audience targeting
manages marketing and ad budgets, including paid social, photo shoots, and trade shows
performs art direction for web, social media, trade fairs, events, catalogs, product collateral, and product packaging
establishes primary product focus for each season, aligning with seasonal messaging and inventory availability
performs market research on product planning, pricing, and forecasting
leads brand collaborations and special projects, including pop ups, special web offers, and brand partnerships
oversees marketing and web calendar
Qualifications:
bachelor's degree in marketing, advertising, or related field
three to five years of experience in brand or product management, ideally in home design
strong project management skills
excellent leadership skills with experience managing internal teams, agencies, and independent contractors
ability to write quickly, accurately, and adapt to a brand voice
ability to prioritise multiple high-priority tasks, manage your day-to-day schedule, and hit deadlines consistently
excellent verbal and written communication skills, creative, out of the box thinker and an ability to maximise a limited budget
proficient in Microsoft Excel and comfortable navigating report data
ability to synthesise large quantities of data and develop hypotheses which are both practical and effective
understanding of SEO and SEM
experience with Shopify, Klaviyo, Google Analytics, Google AdWords and Facebook Ad Manager is a plus
Preferred skills:
positive self-starter who is willing to go above and beyond to make a difference in a growing organisation
well versed in Adobe Photoshop and Illustrator
experience in graphic and packaging design
experience art directing and managing visual displays such as wholesale trade shows, art exhibitions, and/or retail merchandising
experience in video, branded content, experiential marketing, influencer marketing, and/or podcast marketing
understanding of the Areaware customer and passion for the brand
To submit your application please click the 'apply' link below.
Applications have closed.