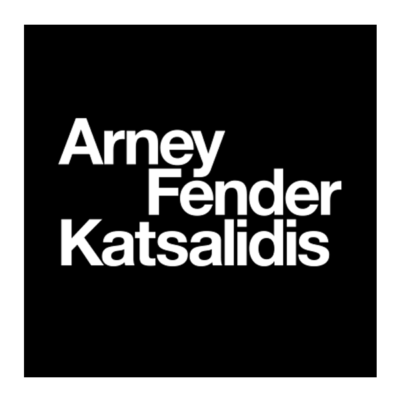 East London-based Arney Fender Katsalidis is seeking a highly proactive, friendly and competent front of house and facilities coordinator.
Front of house and facilities coordinator
This person will be an integral member of our team-driven studio, joining an admin team consisting of the EA to the CEO, HR manager, PA to directors, document controller, two accounts assistants, marketing/communications manager and a marketing assistant. You will be comfortable communicating at all levels, have excellent people skills and impeccable English. You must also be able to demonstrate confidence and enthusiasm as well as having pride in your work and presentation.
Although the focus of the position is front of house and facilities management, because we are a small admin team it's not unusual to be asked to occasionally perform tasks which may be outside of your job description. No two days are the same in this role, making this a fantastic opportunity to join a fun, supportive and progressive company.
Tasks include but may not be limited to:
Front of house:
conduct walk-around every morning with checklist of daily tasks (i.e. milk delivery/meeting rooms set up/printer switched on/cleaner duties have been undertaken to satisfaction/doors unlocked etc
client liaison – greeting all visitors (eg: taking coats/offering beverages/showing to meeting rooms/announcing arrival to staff)
answering incoming calls, ensuring calls are transferred efficiently, taking messages if necessary
manage meeting rooms – includes meeting room calendars, setting up for meetings, conference calls/Webex/virtual web meetings etc and that rooms are tidied and replenished post-meeting
booking catering, couriers and taxis
studio presentation – ensuring the studio and reception area looks its best at all times, tidying up where necessary
manage incoming and outgoing mail, distributing promptly
filing and general office administrative duties
assist the CEO's EA when required (e.g. research/ad hoc errands/events etc.)
coordinate CPD sessions and Interiors supplier breakfast presentations
assist marketing colleagues with updating client database
 Facilities management:
coordination of studio facilities and ad hoc maintenance issues
coordination of studio recycling (confidential waste bins and supplies)
purchase of all consumables (stationery, groceries, cleaning supplies etc)
management of various suppliers (stationery, cleaning, security etc)
liaison with the landlord on issues relating to the building and shared areas
ensure IT equipment is maintained (regular printer servicing and supplies stocked, conference phone/mouse/keyboard charged)
We need someone who:
is polished, professional and friendly (face to face/telephone and email)
has excellent communication and interpersonal skills
has client facing experience with strong customer service focus
has a mature outlook, great attention to detail and is highly proactive, resourceful and organised
demonstrates flexibility/ is a team player
has an ability to use their own initiative with a willingness to put their hand to anything asked of them, often at short notice
is skilled in multitasking within a busy environment
has an ability to undertake a diverse range of tasks, involving different people and activities
is enquiring, self-motivated and has a willingness to develop and learn
has diplomacy and tact with an ability to handle difficult calls, situations and personalities
Qualification/skills and experience required:
experience of managing Outlook Calendars and Mail (minimum intermediate level)
Microsoft Word/Excel and PowerPoint (intermediate level)
impeccable English – oral and written
good knowledge of London and geography
Our front of house/facilities cordinator is essential for our firm's image, so how you present yourself is crucial, in all respects:
t

he role holder is expected to wear clean, well-fitted and stylish attire at all times with no logos

if worn, jeans must be smart (not ripped, distressed or embellished) and accompanied with a smart shirt, jacket or blazer
no low cut blouses, t-shirts or inappropriate open shirts
no shorts or short skirts – skirt length must be no shorter than just above the knee
no sports trainers, flip flops or open-toe shoes – footwear must be clean and polished
hair, hands and nails should be immaculately maintained
Arney Fender Katsalidis is an equal opportunities employer.