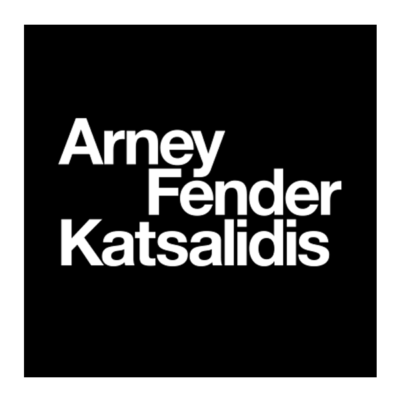 Arney Fender Katsalidis is looking for a front of house coordinator to join its team in London.
Arney Fender Katsalidis create beautiful buildings and inspirational interiors which enable people to live, work and play better. We are a global design firm with an integrated approach to architecture and interiors based in London.
Over our 25 years of continuous trading, we have built a leading reputation in client service and design excellence. Globally, our 150 design professionals work from four studios – London, Toronto and our sister studios in Melbourne and Sydney. We operate as one firm – we share our experience, our people, our financial resources and our creative capital.
We are now seeking a highly proactive, friendly and competent front of house coordinator who is also able to provide secretarial support to the wider admin support team. This person will be an integral member of our team-driven studio. This is a fantastic opportunity to join a fun, supportive and progressive company.
The candidate would be comfortable communicating at all levels, have excellent people skills, must be well-presented and have impeccable English, both oral and written. The successful candidate must also be able to demonstrate enthusiasm and confidence as well as pride in their work and presentation.
The core duties of the position involve greeting clients in a professional and friendly manner, ensuring they are well taken care of and answering telephone calls and email enquiries.
Our front of house coordinator is essential for our firm's image so how you present yourself is crucial, in all respects. You will join a team of support staff that includes the COO, executive assistant to the CEO, HR manager, studio coordinator, studio support, financial controller, project assistant, and the marketing and communications manager.
Main responsibilities
client liaison – greeting all visitors (eg: taking coats/offering beverages/showing to meeting rooms/announcing arrival to staff)
answering incoming calls, ensuring calls are transferred efficiently, taking messages if necessary
manage meeting rooms – includes meeting room calendars, setting up for meetings, conference calls/Webex etc and that rooms are immediately tidied and replenished post-meeting
booking catering, couriers and taxis
maintaining stationery supplies, ensuring they are constantly at optimum levels
studio presentation – ensuring the studio and reception area looks its best at all times, tidying up where necessary
manage incoming and outgoing mail, distributing promptly
conduct a walk-around every morning with checklist of daily tasks (ie milk delivery/meeting rooms set up/printer switched on/cleaner duties have been undertaken to satisfaction/doors unlocked etc
filing and general office administrative duties
assist the studio coordinator with facilities management (eg: landlord issues, plumbers, cleaners etc)
assist the CEO's EA when required (eg: CEO's calendar/research/ad hoc errands/general assistance)
assist the HR manager with various admin tasks when required
assist marketing with updating the client database
manage studio CPD bookings
Personal qualities
professional and friendly (face to face/telephone and email)
polished and smart dress
excellent communication and interpersonal skills
client facing experience with strong customer service focus
mature outlook
great attention to detail and highly proactive, resourceful and organised
demonstrable enthusiasm, accuracy, confidence and pride in their work
flexibility/team player
a willingness to use own initiative and put their hand to anything asked of them, often at short notice
ability to undertake a diverse range of tasks, involving different people and activities
be enquiring, self-motivated and have a willingness to develop and learn
diplomacy and tact
ability to handle difficult calls, situations and personalities
Qualification/skills and experience
experience of managing Outlook Calendars and Mail
Microsoft Word/Excel and PowerPoint (Intermediate level)
impeccable English – oral and written
good knowledge of London and geography in general
three years' experience in a similar role
Please apply with both your CV and a brief cover letter outlining your experience.
Arney Fender Katsalidis is an equal opportunities employer.
Strictly no agencies.