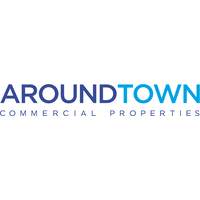 Aroundtown SA is looking for a senior interior designer/architect to join its team in Berlin, Germany.
Aroundtown Commercial Properties (ATCP) ATCP ist die Asset-Management-Plattform für die Aroundtown SA, welche das größte börsen notierte deutsche Gewerbeimmobilien unter nehmen ist. ATCP tritt als Eigentümervertreter auf, verwaltet, vermietet und optimiert Gewerbe immobilien (Büro-, Industrie-, Logistikimmo bi lien).
Neben unserer Zentrale in Berlin haben wir Niederlassungen in Hannover, Frankfurt, Düsseldorf, München und Leipzig. Unsere Mitarbeiterinnen und Mitarbeiter der ver schiedens ten Nationalitäten stehen mit ihrer Leistung für den Erfolg unseres Unternehmens.
Wir verstärken unsere Teams in unter schied lichen Bereichen des Unternehmens. Zur Unterstützung im Bereich Architektur suchen wir Sie an unserem Standort in Berlin (Mitte) zum nächstmöglichen Zeitpunkt als.
Senior innenarchitekt/architekt für internationale gewerbliche Designprojekte.
Ihre Aufgaben:
Konzeptionelle Planung und Innenaus stattung für internationale gewerbliche Designprojekte (Hotels, öffentliche Räume, Restaurants, Bars, Einzelhandel)
Entwurfsplanung, Kostenermittlung, Steuerung und Überwachung der Projekt ausführung
Präsentation des Entwurfs und der Ergebnisse
Zusammenarbeit mit internen und externen Projektpartnern Kreative und leidenschaftliche Konzept entwicklung mit Umsetzung von neuen Ideen und Ansätze im Bereich Hoteldesign
Ihr Profil:
Erfolgreich abgeschlossenes Studium im Bereich Innenarchitektur/Architektur oder vergleichbare Berufserfahrung
Mindestens 4 Jahre relevante Berufs erfah rung aus dem Bereich der gewerblichen Designprojekte, speziell Hoteldesign
Verhandlungssichere Deutsch-und sehr gute Englischkenntnisse in Wort und Schrift
Fundierte Kenntnisse in den Bereichen Angebote, Ausschreibungen, Bestellungen sowie Kostenschätzung und Kontakt zu Lieferanten
Ausgezeichnete Software, Design- und 3D-Visualisierungskenntnisse mit AutoCAD, SketchUp, Adobe, MS Office
Fundierte Kenntnisse in der Erstellung von Moodboards und FF&E-Spezifikationen
Teamplayer, kreatives und innovatives Denken, Hands-On-Mentalität und Lösungsorientierung
Hohes Engagement und die Fähigkeit termingerecht zu arbeiten
Ihre Perspektive:
Hoher Fokus auf Teamwork und gute Zusammenarbeit
Gute Entwicklungsmöglichkeiten in einem spannenden Umfeld
Möglichkeit, Verantwortung zu übernehmen
Weiterbildungsangebote
Regelmäßige Veranstaltungen im großen und kleinen Rahmen sowie die Möglichkeit der Teilnahme an Sport-Veranstaltungen
Kostenfreie Nutzung des firmeneigenen Fitnessstudios am Standort
Haben wir Ihr Interesse geweckt?
Dann freuen wir uns auf Ihre schriftliche Bewerbung in Englisch mit Angabe Ihres frühestmöglichen Eintrittstermins und Ihrer Gehaltsvorstellung bevorzugt per E-Mail an: hr4you@aroundtowncommercial.com.
Applications have closed.