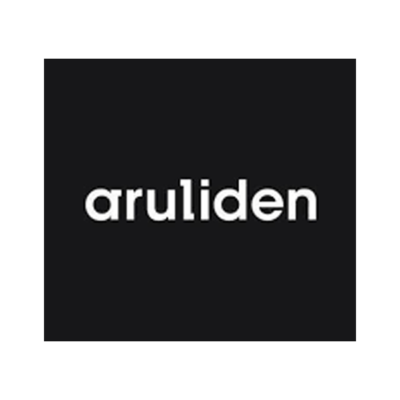 Aruliden is recruiting a senior brand designer with a focus on packaging to join its team in Amsterdam.
Aruliden is an independent award-winning brand creation and product innovation agency founded in 2006, by Rinat Aruh and Johan Liden. We create brands, products and experiences that matter. We work with a diverse range of Fortune 100 as well as digitally native brands in the Beauty, Lifestyle, and Consumer Technology space, rethinking categories and industries through design. With offices in Amsterdam, NYC and SF, our team works with global brands and clients to create cultural impact, fueled by business growth.
The senior brand designer we're seeking loves brands. They're excited by beauty, fashion, lifestyle and packaging. The ideal candidate will have a solid background in graphic design, typography and building brands across a 360 sphere, they understand how to tell unique visual stories through presentations and how ultimately to bring a brand and products to life. The candidate should also have a strong pulse on trends – what's happening today and what's happening next – and ultimately bring a fresh perspective and positivity to the table. Our environment is highly creative, fast-paced, fun and collaborative.
We're looking for highly creative, strategic, thinkers and makers – we listen, learn, reinvent, design and make stuff, come join us!
As a person you are:
organized, able to self manage and guide project teams
collaborative and communicate your ideas with others
are a strategic, creative thinker and lover of brands
excited to continue to learn and grow
mature, driven and flexible when it pertains to working on all kinds of projects
methodical and process-oriented
a strategic thinker with strong vision and ability to present well
comfortable explaining your thoughts and ideas with colleagues, clients and the like
As a creative you have:
strong packaging and systems experience (this is a must)
an understanding and interest in how to realize a physical product from concept through to actualization
strong leadership skills with five to seven years of experience leading and managing projects
a solid understanding and desire to keep up to date with innovation, industry and design trends with a specific focus in beauty, fashion and lifestyle
exceptional understanding of brands across a variety of industries
high design aesthetics, typography and interest in developing art direction in relation to brand
good understanding and experience of bringing a brand to life in the social/digital space
good understanding and ability to bring a brand and physical product to life
strong concept and visualization skills
degree in graphic design or equivalent experience
Adobe Creative Suite proficiency
strong written and verbal English communications skills
Please note this role is located in the Aruliden Amsterdam office and requires on-site work.
Applications have closed.