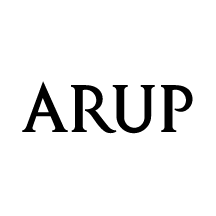 Arup has a vacancy for a venue architectural assistant to join its firm in Winchester or London, UK.
Arup is an independent firm of designers, planners, engineers, consultants and technical specialists, working across every aspect of today's built environment. Together we help our clients solve their most complex challenges – turning exciting ideas into tangible reality as we strive to find a better way and shape a better world.
Arup provides theatre and venue consultancy to arts, culture and entertainment clients around the built environment – for experiences, places, buildings and districts. Projects range from school or community arts facilities, important in our local areas; to new-build and renovated international class theatres, studios and concert halls; to master-planning entire cultural districts. We guide projects from early strategic planning, through design, construction, commissioning and artistic operations to help our clients thrive in a changing world. We work closely with the community, public authorities, private organisations, operators, architects, engineers and theatre staff.
We are looking for an architectural assistant (Part 2) to join our team of venues professionals in London and Winchester. You'll help us to deliver effective and professional services for varied and high-profile clients within the arts and culture sector. You will be engaged on a portfolio of projects from day one, working with different teams, ranging in scale and duration, and covering the entire design process from concept to in use.
For further information and to apply, please follow the link below:
http://bit.ly/2pLgAKv
We are happy to receive questions via email, but are unable to accept CVs – applications will only be accepted via the link.
Applications have closed.