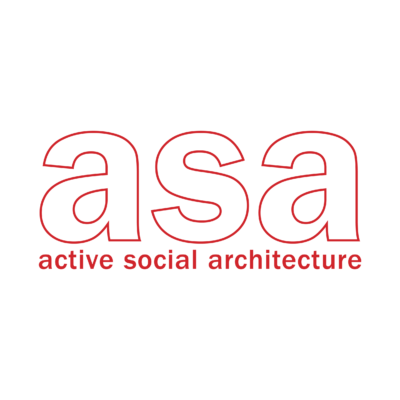 ASA Design is hiring a senior architect to join its team in Kigali, Rwanda.
Active Social Architecture (ASA) Design works to produce quality architecture and enhance design delivery in Rwanda, with a focus on social, educational, health and civic projects. We provide hands-on technical and design services to UN agencies, small and medium NGOs, governmental institutions and private clients ensuring long-term sustainability. We have an eight-year track record of success in Rwanda and have worked from the community level to the Governmental and institutional level in Rwanda since 2012.
Applied research is an important component of ASA's practice, where technologies, processes and materials are explored and tested with the final goal of defining innovative contextualized solutions and new languages in the east-African built environment.
Position
This is a senior position for international or national architects where the candidate will be in charge of actively implementing projects, overseeing architectural designs and participate to the management of day- to-day operations of the firm. The incumbent will be also responsible for ensuring that ASA further expands its portfolio and maintains a direct positive contact with the clients. The position requires the candidate to work closely with government agencies in Rwanda, regional and international institutions, NGOs, communities and the private sector to develop, coordinate and implement affordable architecture and design strategies within the context of sustainable regional development focusing on poverty alleviation and improved infrastructures for local communities.
This post requires an alignment and significant commitment to the social values ASA promotes through its design.
Who is encouraged to apply: an experienced architect with exposure to architectural design in developing economies, substantial management experience and a considerable background in site supervision. The senior architect shall demonstrate leadership and the ability to deal directly with clients on ASA's behalf.
The senior architect must be passionate about the work. She/he must be able to involve the younger members of the office in the daily work activities and create a solid and well equipped team. We look for a multidisciplinary and flexible person that will be able in the short term to cover a design director role with the possibility to become partner in the long term.
Tasks and responsibilities:
coordinate activities and projects associated with the development and management of ASA Design
oversee a team of designers, drafters, interns and local engineers
develop, implement, and manage the firm's design strategy, constantly seeking for new opportunities and enabling the growth of the office
develop and manage projects from concept design to the handover to the client, ensuring that the design is in line with ASA's approach to architecture and with the principles of the company
ensure drawings and design are completed on time and adhere to the established specifications and standards
monitor the bid or proposal process to ensure the organizational goals are met
regularly report to the top management
create functional strategies and specific objectives to develop budget, policies, support strategies to expand ASA's portfolio
maintain a positive and proactive relationship with the local government entities, ASA's stakeholders and clients
apply for construction permits and manage the relationships with the authorities
attend meetings and supervise the projects advancements
perform basic office administration duties
work with local producers to favour the use of local materials, while researching and innovating, and monitoring the good quality of the products
coordinate potential workshops with the top management and international partners
facilitate the visit of international clients and partners
Required qualifications
Education
Master's degree in architecture
Work experience:
minimum eight years' working experience, preferably five years at a senior management position in an international architectural firm in a similar context
experience in architecture project management will be a prerequisite
experience in construction supervision will be a prerequisite
Languages
Fluency in oral and written English.
Other skills:
proven skills in design management and innovation towards a business culture, is a prerequisite
must possess a thorough knowledge of architecture practice with emphasis on design, building materials, construction methods, integration of engineering disciplines, and building costs/codes
ability to work in a complex environment and ability to travel within remote areas of the country
availability to relocate to Rwanda
availability to travel in the region (EAC)
What we can offer:
competitive compensation package proportionate to the position and the responsibilities
possibility of becoming an active partner of the company
possibility to professional growth in the company and as a professional.
opportunity of international recognitions
opportunity of develop a wide range of projects from the small to the big scale
opportunity of contributing actively to the sustainable development of Rwanda and EAC
How to apply
Submit the following documents using the 'apply' link below:
CV
portfolio with selected works
motivation letter
The attachments must be in pdf format and their overall size must be less than 8MB.
The application will be evaluated and, if accepted, the candidate will be invited for a call or a meeting to discuss in detail the position and the involvement in ASA.
www.activesocialarchitecture.com
Applications have closed.