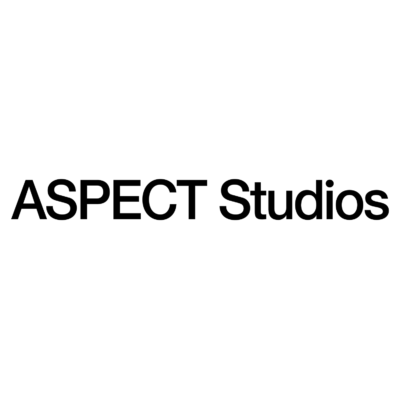 ASPECT Studios is seeking a landscape architect to join its London studio.
We are seeking expressions of interest from experienced designers for our London Studio to contribute to a growing range of international and local projects.
As a global practice with a one studio methodology, you will have the opportunity to contribute to exciting projects while extending your professional experience guided by industry leading designers and mentors.
The company:
ASPECT Studios is a purpose orientated, design led landscape architecture and urban design practice. With operations across Australia, Asia, the Middle East and the UK, our studios believe in the power of design to positively change people's behaviour and lives, the environment and the planet.
Our close-knit London team is centrally located near to London Bridge in Bermondsey, a vibrant hub of design studios, co-working spaces and curbside cafes and restaurants. As a small studio, we offer a highly collaborative environment with opportunities for hands-on mentorship and learning. We are a sociable team and inclusive workplace that provides for  personal development, training, and social events.
About you:
We are seeking talented designers with around two to five years of post-graduate experience. You'll be able to hit the ground running with your design and documentation experience (AutoCAD or Rhino), report writing and presentation skills, and 3D knowledge (Rhino, Grasshopper, Sketch-up), while seeking to continue refining your professional practice and grow your understanding of international project design and coordination.
You are naturally collaborative, a confident communicator and passionate about innovative landscape solutions. You'll contribute to an open, flexible, and supportive workplace culture in London, whilst embracing the experience and mentorship available in studios across five global regions.
You may not meet every single criteria above, but if you're a landscape architect, urban designer or architect and ready to take the next step in your career with ASPECT – reach out for a conversation with us.
Candidates must have a minimum of two years current UK working rights to be eligible.
ASPECT benefits:
Our staff are creative and driven, so you can rest assured that your workmates will have your back and help you to succeed. We're very supportive of our people, from both a collective and individualistic perspective. We encourage a positive culture that embraces diversity, fosters professional development, and provides you with the tools and environment you need to thrive.
As a member of the London studio, you will enjoy access to a purchased annual leave program, paid professional memberships, and  four paid professional development days per year. Head to our website to view a full list of ASPECT benefits: www.aspect-studios.com/au/careers/international
How to apply:
Interested applicants are invited to submit your CV and work examples in strict confidence to [email protected]. Expressions of interest without a portfolio will not be considered.
For further inquiries please contact Michele Farley, associate studio director via [email protected].
We are not accepting applications from recruitment agencies at this time.
www.aspect-studios.com/au/careers
Salary: Undisclosed
Applications have closed.