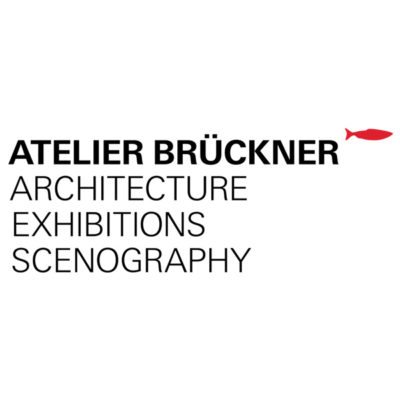 Atelier Brückner is recruiting an interpreter to work on large-scale museum projects in Stuttgart, Germany.
Profile ATB:
Atelier Brückner is a leading design office for museums and exhibitions, architectures, EXPO pavilions, brand and visitor centres such as the Grand Egyptian Museum in Cairo, the Visitors' Centres of the EU Parliament and the Hyundai Motorstudio in Goyan.
As general planner we cover all design phases and disciplines – exhibition design/ fit out, architecture, scenography, graphics, lighting, media and content.
In our creative studio in Stuttgart we work in individual project teams with 90 designers and architects from diverse design and cultural backgrounds. Following our philosophy 'form follows content' we aim to communicate content in fascinating ways by generating spatial atmospheres, which take the visitor on a journey along a narrative pathway.
Job
Atelier Brückner is currently offering a job for an English-native interpreter to take the role of lead interpretation on a large children's museum project in the Middle East.
The job will start in May 2018. Working place is Stuttgart/Germany. Travels to the project venues will also take place.
Tasks

The role will focus on writing the interpretive brief and defining the outcomes of each exhibit:
development of different exhibits alongside the design team and scaffolding them for different age groups
lead on the content development across the museum
communication with clients, planning partners and contractors throughout the project
Qualification:

experience in exhibitions and museums that are interactive or aimed at children, preferably with a background in child development
experience in writing interpretative briefs, pitch texts, scripts and other copy
development of visitor outcomes segmented by age group and development of recommendations for additional audience research and prototyping
absolutely fluent English language in writing and speech; German language
skills welcome
proficiency in MS Word, Excel and Keynote is essential. Knowledge in
Adobe Creative Suite (InDesign, Illustrator is a major bonus)
ambitious, motivated and open-minded personality, willingness to travel
Application

We are looking forward to qualified candidates. Please send your CV and portfolio with relevant working examples showing your individual focus and skills in one PDF.
Please also include or email a short cover letter stating your availability
as well as your salary expectations.
For further information see our homepage for more details about our work and studio.
Contact

Please submit your application to Ms Auer, assistant managing director, by clicking the apply button below.
Atelier Brückner, 
Krefelder Str. 32,
70376 Stuttgart,
Germany
Home