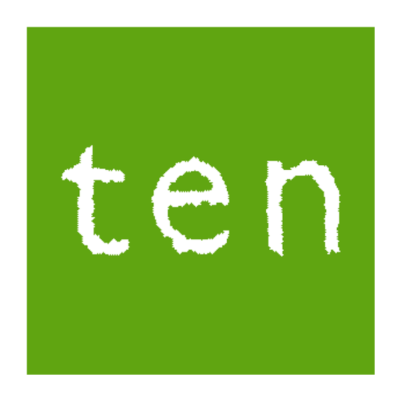 Atelier Ten is recruiting for a full-time graphic designer in London.
About Atelier Ten
We're an international consultancy creating high-performance, sustainable, award-winning buildings. Buildings that give back to the wider environment, don't waste resources and make people feel good. We've been designing for the climate emergency since our founding in 1990.
Our focus is on delivering high-quality, award-winning building services and sustainable design. We're innovative and multidisciplinary, with building services engineers, environmental design consultants and lighting designers all under one roof. Each of us is passionate about making the world a better place and we all enjoy thinking beyond our own discipline. We add value to our projects through collaborative problem-solving; starting with first principles and verified with rigorous performance testing. We create long-lasting relationships with our collaborators, clients and colleagues throughout the industry.
About the role
You'll work across a range of our projects, providing clarity to our proposals, presentations and reports with clear illustrations and diagrams. The role largely involves the preparation of schematic design drawings, sections, elevations and other diagrams to illustrate environmental design and engineering system concepts. You'll assist with the creation of competition graphics, layout of technical reports and digital presentations.
You'll also support our marketing efforts both printed and electronic. This can include the website, newsletters, annual reports, brochures and the odd office collateral project like mugs or curtains.
You will also guide other staff members on how to implement the brand strategy effectively and provide occasional technical support.
Of course we'll encourage you to develop your own skills too and will fully support your professional growth.
Who are you?
We're looking for someone with at least a year or two of work under their belt.
You'll have a keen interest in sustainability and an understanding of the built environment. You'll be highly motivated, with excellent design, analytical and communication skills.
In addition to being an intrinsically creative individual, the ability to think in a logical and detail-oriented manner is essential. You will have good knowledge of Adobe Creative Suite. We also look for experience in graphic layout, font management and print production.
You get excited about learning new things and enjoy sharing your skills and knowledge across the company.
Necessary qualifications
To be considered for the job, you should be able to demonstrate the following minimum qualifications:
a degree in architecture, engineering, graphic design, or other relevant field
at least a year of experience as a graphic designer, or in a related role
an understanding of the built environment
expert knowledge of Adobe Creative Suite, specifically Illustrator and InDesign
strong portfolio with a focus on illustrations and on graphic layout and composition
demonstrated verbal and written communication skills
Desired qualifications
The following are not required but will help your application stand out from the crowd:
demonstrated ability to illustrate architectural and sustainability concepts through plans, sections and diagrams
experience with Rhino (or other 3D software)
experience with animation
knowledge of WordPress and MailChimp
What we offer
In return for your enthusiasm, expertise and commitment, you get:
a competitive salary
benefits including private medical insurance
flexi-hours and hybrid working
collegiate office environment
broad variety in the work on offer
opportunities for career growth and support for professional development
Perhaps most importantly, you'll get the freedom to contribute ideas and play an active part in the design process. You'll get to make a genuine personal difference, in a way that's not always possible in a bigger corporate environment.
Interested?
Please submit your CV, covering letter and portfolio addressed to Kate Carpenter using the apply for job button below.
Salary: Undisclosed
Applications have closed.