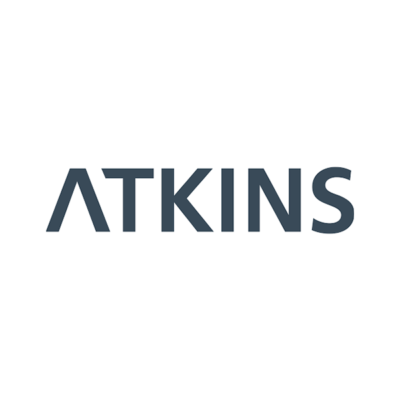 Epsom, UK
Regional practice manager – architecture and masterplanning
at Atkins
Atkins is seeking a regional practice manager – architecture and masterplanning to join its team in the North of England and Surrey, UK.
Job description
The national Architecture & Masterplanning (A&MP) practice of Atkins are looking to appoint two new regional leads. One for the North, Scotland and Northern Ireland Regional Practice where the role could be based in Glasgow, Manchester, Leeds, Warrington or Newcastle offices. The second for our South-East Regional Practice where the role would be based in Epsom in Surrey. Whilst based in these potential offices the business is currently working in a hybrid nature where home working for a couple of days a week are accepted would be acceptable. Our offices hours are flexible and preferred working hours can be discussed at interview stage.
Reporting into the national practice director for A&MP you will be responsible for leading a practice of talented architects, interior designers, building surveyors, landscape architects and masterplanners in region. The team are delivering some of the most exciting projects across sectors including commercial and residential, education, aviation, defence, energy and transportation to name but a few.
The A&MP practice is 400 strong at a national level and the senior team are a close, hardworking, friendly, passionate and collaborative group. We would welcome an individual who would fit in to this team quickly and seamlessly.
Responsibilities:
lead the regional practice team within the A&MP practice, recognised for technical excellence and ability to flexibly respond to business needs
support and encourage a culture of high-quality design focused project delivery
support practice strategy to drive technical best practice, knowledge sharing, and process standardisation/optimisation across practice group
support practice strategy to drive technical best practice, knowledge sharing, and process standardisation/optimisation across practice group
support a culture of high quality design focused project delivery
provide the focus for business, communications and pastoral support to regional practice teams
support the management and development of the A&MP practice and its wider engagement within and across Atkins
support the practice in establishing resource demand based on pipeline of opportunities
manage practice team performance
work with the practice director to ensure skills and capacity meet the needs of the target markets through targeted recruitment and focused staff development
sit on the national A&MP board with the other three regional managers and Practice Director to help direct the A&MP practice within Atkins and the market
network with other practice managers across the region, sharing information and resources, collaborating locally on business development and delivery initiatives
support winning work through maximising additional/repeat/follow-on work from clients. Help drive innovation in service offerings
identify and provide technical expertise to support practice business development and work winning activities
coordinate specialist inputs to delivery and ensure right first time is embedded
spot opportunities and foster client relationships
support PM/PDs project leads in ensuring that business activity conforms to the business management system (BMS) and does not present an unacceptable risk
Requirements:
experienced people manager
demonstrable expertise, reputation and track record to act as a lead in one or more of the A&MP service lines our architectural studios
strong and effective communicator and listener, promoting inclusivity at all times
communication skills to interface with clients and internal stakeholders
strong interpersonal and conflict resolution skills, showing empathy and understanding to the needs of all parties. Able to build a culture of trust through transparency, diplomacy and collaboration to get to a resolved and coordinated solution
apply a strategic and holistic overview when making decisions
strong collaborative behaviours to interface with other practices,  and support practice director, technical leads and practice managers engage with Market teams, and other stakeholders
operating as technical lead/technical authority in relevant disciplines the field of architecture
customer focused; demonstrable level of client engagement currently across A&MP clients and a variety of sectors
a hard working and flexible individual, who is reliable, proactive and innovative, whilst able to keep calm under pressure and when often working to often demanding deadlines
a high expectation of performance for themselves and other members of the team, coupled with a drive for continuous improvement
able to build and motivate a team and demonstrate good management qualities
a supportive and encouraging approach to mentoring less experienced members of the team, combined with a passion for staff development
be available to travel across the UK if required
strong business acumen with a demonstrated knowledge of identifying potential value creation
What we offer?
Atkins recognise that there are many well qualified people who are looking to further their career, but who cannot commit to full time employment. We support flexible working arrangements and are interested to discuss how we can accommodate individual requirements.  As part of this commitment, we understand the need for a diverse and flexible workforce, where a work-life balance is important. So, by default Atkins offers flexible working, where there is no fixed 9 'till 5, no need for a five day week, no requirement for a full-time contract, and no requirement to spend all your working time in the office.
Additional information
This role may require security clearance and offers of employment will be dependent on obtaining the relevant level of clearance. If this is necessary, it will be discussed with you at interview. If applying to this role please do not make reference to (in conversation) or include in your application or CV, details of any current or previously held security clearance.
We are committed to promoting a diverse and inclusive community – a place where we can all be ourselves, thrive and develop. To help embed inclusion for all, from day one, we offer a range of family friendly, inclusive employment policies, flexible working arrangements and employee networks to support staff from different backgrounds. As an Equal Opportunities Employer, we value applications from all backgrounds, cultures and ability.
Applications have closed.