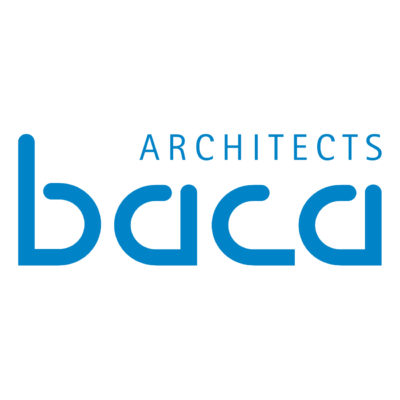 London, UK
Senior associate architect and team leader

Baca Architects is looking for an experienced senior associate architect and team leader to join its London-based practice.

The position offers a high level of responsibility with oversight of practice projects from inception to completion and room to thrive, progress and develop the practice.
The London-based award-winning, design and research led practice has a growing workload and is on the cusp of securing significant international commissions. With over ten years of research experience, Baca have established themselves as internationally renowned flood-specialists in architecture, developing water-based buildings and masterplans. The candidate will be involved in a number of project types and sizes across all disciplines, including — but not limited to:  bespoke one-off domestic schemes, flood-resistant housing developments, eco hotel and spa, and a floating city masterplan.
The ideal candidate will have team leader experience and will take on the day-to-day delivery of a number of projects independently, providing oversight and guidance for team members. The candidate will be highly proficient in both design and technical aspects of architecture, with exposure to all RIBA work Stages 1-6, including: production of fee proposals, tender bids and feasibility studies; preparation and submittal of statutory applications; production and oversight of technical drawings, schedules and written specifications; contract administration and construction management.
Required skills:
team leader experience: provide oversight for a number of projects in the practice and handle day-to-day issues that arise
staff management experience is critical with excellent team building skills
proven ability to manage the delivery of multiple projects to time and budget
actively provide management and contractual expertise before, during and post site operations
good design and technical credentials with good visual awareness and eye for detail
take responsibility for programming work, resources and project finances
assist in-house teams to coordinate and deliver all RIBA work stages 1-6 from inception to completion
in tandem manage own higher level projects from inception to completion
lead client/stakeholder presentations, liaise with statutory bodies, manage external design teams and contractors
helpful if confident to negotiate fees and appointments, agree briefs and manage client relationships to ensure smooth project performance
strong verbal and written English communication skills
ARB accredited qualifications
enjoy working in a busy and demanding environment
sociable and willing to play a pro-active part in office life and management
Baca Architects is at an exciting time in the studio's development as the practice is growing in size with a varied and expanding range of work both nationally and internationally. The directors offer support and career progression opportunities to those delivering enthusiasm and performance in return.
Baca Architects is an equal opportunities employer. The starting salary will be negotiated in accordance with professional experience. The position is open for an immediate start.
Please address all applications or enquiries for the attention of Peter Kirsten, director at Baca Architects.
Home