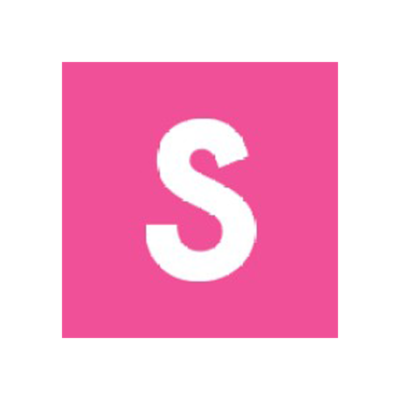 Baked by Steph is hiring a designer to join its team in London.
Baked by Steph is a highly creative, digitally-driven baking studio specialising in hand-iced cookies delivered across the UK.
Since launching in January 2019, we have become known for our unique, instagram-worthy treats and are proud to have worked with incredible brands such as Tiffany & Co., Facebook, Amazon, Elizabeth Arden and Disney to name but a few.
We've rapidly evolved from a team of one (just Steph!) to a team of 19 and are incredibly proud of the creative and fun team we have built so far with ambitious plans for the future. We now have an exciting opportunity for a Product Designer to join our team and help nurture and develop our product offering through inspiring and innovative designs that keep our customers saying WOW!
The role
Working closely with Steph and the marketing team, this role will be primarily responsible for coming up with new and exciting cookie designs and developing them until they are ready for market.
The ideal candidate is highly creative, someone who lives and breathes design, has their finger on the pulse of pop culture and current trends, and who has a strong enthusiasm for and understanding of our brand. A sweet tooth is a must of course and the ability to ice a cookie would be a very strong advantage but not a necessity, this is something we can teach.
Key responsibilities:
create stand-out cookie designs in line with the company brand and ethos
create top quality cookie designs in response to external client briefs
work with the marketing team to conduct research, competitor benchmarking and identify creative trends and opportunities to guide the NPD plan
bring new products from idea to reality by leading the NPD process from conception to launch in line with the company's commercial calendar and target margins
create physical samples and prototypes to determine best practice and guide timings prior to full production
develop and report on product sample timings to increase company productivity margins
help to develop the company NPD process to improve efficiencies
support the company on an ad hoc basis with wider digital design requirements
What we're looking for:
someone with superb design skills who is a creative and innovative thinker
someone with a strong enthusiasm for our brand
someone with a proactive attitude towards projects and who can multitask and prioritise
a flexible approach to design and willingness to adapt your ideas to the ethos of the brand
excellent communication skills: must be able to work collaboratively as part of a team
previous cookie icing experience would be a strong advantage (baking or recipe building
skills not necessary)
previous experience in a similar role (graphic design, NPD, product design)
knowledge of Photoshop, InDesign and GSuite
A little more info:
starting salary circa £26,000 per year depending on experience
location – Bethnal Green, E2 9LE (right beside the station, Central Line)
Monday to Friday, 8:30am to 5:30pm (can be flexible)
full training and development in cookie icing
plus pension, paid holidays, your birthday off plus a birthday treat, £200 refer-a-friend recruitment bonus, generous staff discount, team events, monthly team lunch and all the spare cookies and cake you can eat!
Sound like the job for you?
If you would like to apply for this role then please submit a cover letter, your portfolio and CV to us. We look forward to hearing from you!
£25,000 - £29,999
Applications have closed.