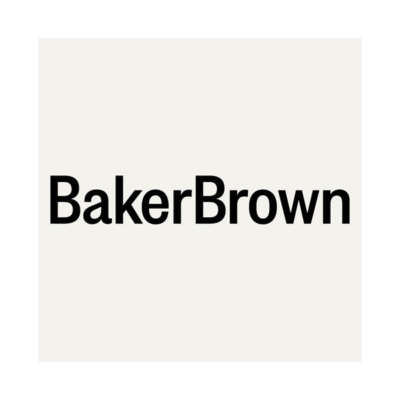 BakerBrown Studoio is looking to hire climate-literate post-RIBA Part 3 architects to join its team in East Sussex, UK.
BakerBrown Studio have been thought-leaders and practitioners in the world of sustainable design and closed-loop systems for over 25 years. Our workload is rapidly expanding with a portfolio of work that includes residential new build, deep green retrofit, a variety of educational buildings and social housing, as well as providing circular economy consultancy for other design teams and architects.
We are looking to hire at least two architects with RIBA Part 3 qualification plus a minimum of five years' of practical experience (including contact administration on site), to work on numerous projects with a construction cost varying from £500k to £15 million-plus. We are looking for someone who has experience developing the design of numerous building typologies from RIBA work stage 0-7, including developing the design of a building to a scale of 1:5, writing NBS Specifications and coordinating the scheme design with the rest of the design team. Experience with RIBA 5/6 is essential. The successful candidates will demonstrate a passion for good quality authentic low carbon sustainable design, as well as an informed and developing position around climate literacy.
We are expecting successful candidates to be able to work independently, as well as being part of an expanding team of talented architects. Candidates will be able to work on projects meeting the RIBA 2030 Climate Challenge and the demands of an expanding portfolio of projects with ambitions to meet net zero carbon targets.
We use VectorWorks, Revit, InDesign, MS Office, Photoshop, Illustrator, Rhino and SketchUp. So, it would be good if you could demonstrate experience with this collection of software.
Like a rapidly expanding number of practices, we are endeavouring to do work in the construction industry, whilst simultaneously existing in harmony with our planet earth. We are architects and academics with 'live' research projects in the practice that we would expect you to get involved with. So, an ability to undertake first-hand research would be much appreciated.
Benefits:
flexible working arrangements, we are open to discuss a balance of home/office working
support with continued professional development
company pension scheme
payment of ARB and RIBA fees
9:00 to 17:00 working day
20 days holiday plus bank holidays, further days to be accrued after two years of employment
regular office lunches
competitive salary and benefit package based on the RIBA Scale
If you feel that you are up to the challenge of working with us please apply via the apply for job button below.
Applications have closed.