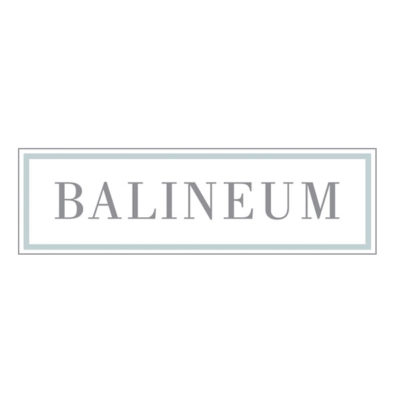 Balineum is searching for a sales and shipping coordinator to join its firm in London.
Sales and shipping coordinator, full-time
Job posting date: July 2019
About Balineum
We are passionate about beautiful bathrooms. So much so, that we named ourselves after the Latin word for bathhouse. We offer our customers a carefully curated collection of bathroom furnishings and furniture.
Balineum launched in November 2007, selling online, fabric shower curtains. Through word of mouth our sales have grown steadily since and our brand has earned a reputation for high quality, beautifully designed products. Our product range continues to expand, offering all the different elements required by our customers when decorating their interiors.
We sell products to customers via our website and over the phone or email. The items we sell are a mixture of in-stock items (kept in a warehouse in Norwich) and items that are made-to-order through a trusted network of craftsman and suppliers. Our customers are largely interior designers and increasingly, most of our work consists of made-to-order items for high profile designers and architects.
We work with a third-party warehouse in Norwich who pick, pack and ship orders each day for most in-stock items. But increasingly we receive, check and send items from our head office in London.
Background to appointment
Balineum operates from a home-office in Hampstead NW3, a central and easily accessible location.
Due to the continued growth of the business, we are looking for someone to work in our London office to help with responding to client queries, shipping customer orders and sending out samples each day.
The role will require the successful candidate to work from Balineum's office in NW3. We are looking for someone to work full-time, the agreed hours to be between 35 and 40 hours per week.
Overall responsibilities
Help to receive and check supplier deliveries at our London head office. Receive deliveries into our accounts software and liaise with customers for final payment and coordinate shipping via the most suitable and cost-effective method. We also expect this role will deal with sending out samples and chasing samples on loan with clients.
Specific day-to-day responsibilities
Customer orders and samples:
respond to phone and email requests from customers for quotes and product information
receive and check stock deliveries from suppliers at our head office location (usually tiles and furniture)
help pick, pack and ship customer orders from head office
select and arrange best shipping for outgoing client orders
collect final payment from clients. Provide clients with shipment paperwork
maintain appropriate packing supplies at head office for shipping customer orders
Other customer and order admin:
clearly label and manage all office samples and swatches for client and press loans
send out customer samples and swatches as requested and follow up to get returns after two weeks
Necessary personal characteristics:
the role requires a person who has excellent attention to detail and is exceptionally organised and methodical in their approach to tasks
ability to work independently and manage own time and priorities
excellent customer service ethos and manner
positive attitude – all problems can be fixed
you will be a key member of the team, where your efficiency and attitude directly impacts happiness of customers and your fellow team members
the role can be physical at times; you will be required to pack and ship orders (including large boxes and pallets of tiles). You must be able to lift 25-30 kilograms with ease
Essential experience
Good computer skills.
Desirable Experience
Customer service and shipping experience.
General employment terms:
hours can be flexible depending on the candidate. Our preference is for these hours to be 9.30am-17.30pm each day
the role does require working from our office. There is no capacity to work remotely or from home in this role
How to apply
Send your resume with a brief cover note, using the 'apply' link below.
Applications have closed.