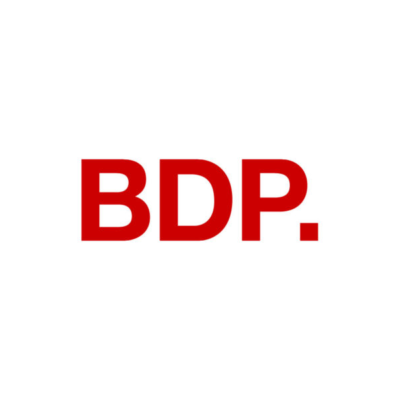 BDP is looking for an executive assistant to join its team in London.
We have an opportunity for an executive assistant to support our directors and a large team of lively and very busy environmental engineers within our London studio. This encompasses acoustics, lighting and sustainability as well as building services engineering professions. The priority for this role is to provide designated the principals, directors and their teams with a smooth and efficient service in support of their business activities.
The executive assistant will be part of the environmental engineering team which includes two principals and eight directors. You will act as a pivotal point of contact within the team, demonstrating diplomatic competence. You will have the ability to bring a sense of order by means of coordinating the group by arranging meetings, helping manage principals'/directors' diaries, arranging travel (domestic and international) and generally keeping the group organised. You will also be responsible for assisting with and helping administer their portfolio of national and international projects.
In addition, working closely with studio directors and BDP London's wider marketing team, you will maintain databases of people and projects to make sure that the most relevant experience can be cited in bids. You will also assist in the preparation of high-quality project reports, occasional submissions and presentations often working to tight deadlines.
General duties including but not limited to:
ensuring all BDP processes are adhered to for project administration
diary management and organising of meetings, including booking rooms/refreshments using the Cloud booking system and issuing meeting requests via Outlook
organising all travel bookings via our travel provider (flights, trains, car hire, hotels), including overseas trips requiring visas, foreign currency, etc
supporting the preparation of general business, plus project correspondence and documents, eg. reports and meeting minutes, and organise the distribution of documents as required
organising and administrating team development reviews, principals' expenses, team social events, etc
About you
The ideal candidate will have some experience of working as an EA, office/team administrator or similar role. However, crucially, you will be very organised, self-driven, have a professional approach with a can-do attitude to daily administrative tasks, along with strong interpersonal skills.
You will have an excellent standard of oral and written English. You will need to have a great eye for detail and a team-working attitude. Previous experience working within a design, construction or creative practice would be preferred but not essential. Proficiency in Microsoft Office is a necessity and basic knowledge of Adobe InDesign packages would be advantageous.
About us
Founded in Preston in the UK in 1961, we now have studios across the UK, Ireland, Netherlands, the MENA region, India and China. BDP has a leading track record in all major sectors including health, education, workplace, retail, urbanism, heritage, housing, transport, leisure, public safety and energy utilities, having won over 900 awards for design quality from international and national bodies.
We work closely with users, clients and the community to create special places for living, working, cultural activities and learning across Europe, Africa, Asia and Australia.
BDP offers
The role is challenging and exciting and will provide an excellent opportunity for personal development as well as an attractive remuneration package that includes a competitive salary, flexible pension allowance, private medical insurance, profit share and a great working environment.
The salary level is dependent on experience but will range from £28,000-£40,000 per annum.
To apply
Please apply via this link, you will then need to complete the online application form, please ensure that you attach a copy of your CV, cover letter and salary expectations.
BDP is actively fostering an inclusive organisation where people can be themselves and everyone has a sense of belonging. We want our teams to be diverse at every level, reflecting the communities we design for. As designers, we will create spaces for all that promote equity, wellbeing and participation within the built environment. We actively encourage people from a variety of backgrounds with different skills, professional and life experiences to join us and help us to achieve our aspirations. We also welcome applications from candidates who wish to work flexibly.
Contract: full time, permanent contract
Hours: Monday to Friday, 9 am to 5.30 pm, with currently a minimum of three days in the studio
BDP is an equal opportunities employer.
No agencies or third party applications please.
Applications have closed.