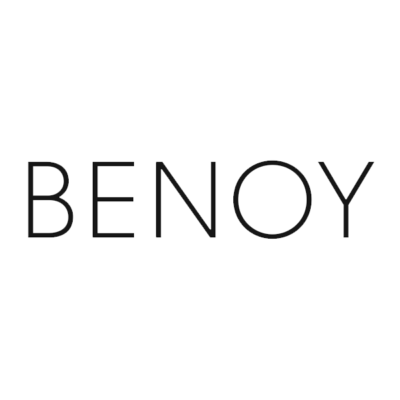 Benoy is seeking a design technology specialist to join its team in London.
Benoy is an award-winning design company operating across seven global studios. Balancing creative vision with commercial viability, we work with clients to create iconic destinations that enrich people's lives, strengthen communities, enhance nature, and deliver lasting economic value. We specialise principally in master planning, architecture and interiors, using what we call 'creative commerciality' to solve problems and unlock potential.
With a variety of exciting new projects across UK and internationally, we are now looking for a talented design technology specialist to join us. In return, we offer a comprehensive benefits package, structured career path and a fun and sociable company culture.
About the role
In this role, you will have a primarily studio-focussed view, acting as an ambassador for design technology in the region. You will contribute to project discussions, exploring and developing opportunities for design technology including BIM, computation, XR and other emerging technologies.
You will work with EMEA leadership to develop key DT strategies around the application of sustainability, technical innovation and data driven approaches to projects.
You will develop, present, and implement design technology strategy and workflows on various projects alongside DT leadership and project DT champions. You will also develop, implement and maintain systemic solutions (families, scripts, tools) to maximise impact on live projects with particular attention to end-user experience.
You will contribute DT knowledge to bids to secure work.
You will support design technology capabilities on live projects whilst also assisting Benoy's DT strategy.
As a design technology specialist, you will be a part of our inter-disciplinary design studios working on projects across architecture, interior design, urban design, landscape architecture and placemaking alongside a team of BIM and computational design specialists.
The successful candidate will work closely with the studio leadership and head of technology on strategic initiatives, helping to push forward a progressive technology agenda for the practice.
Key responsibilities:
regional design technology ambassador: championing the use of technology on live projects through discussions, presentations, and training sessions
software skills mentor: upskilling and training through real project examples
DT assets manager: developing and maintaining DT Assets like Revit Families, GH/Dynamo scripts, custom tools.
innovation and implementation champion: testing and implementing new technologies on projects
sustainability implementation: championing the use of sustainability workflows on projects
interoperability implementation: championing the use of integrated design-delivery workflows on projects
data driven implementation: championing the use of integrated data-driven processes on projects
XR implementation: championing the use of Motion Graphics/VR/AR on projects
BIM implementation: working alongside BIM coordinators and champions to drive region-wide BIM Implementation
Skills and experience required:
bachelor's or master's degree in building science, architecture, design technology and computation, along with five plus years of experience
documented experience with BIM, computation, XR and other emerging technologies
documented excellence in Revit, Dynamo, Rhino, Grasshopper
documented experience with sustainability workflows – Ladybug and Butterfly/pollination tools/ClimateStudio
documented experience with Interoperability tools like Rhino, Inside and Speckle
excellent communicator and highly approachable with commitment to providing support to design teams
ability to prioritise across multiple projects simultaneously
ability to present ideas complex ideas in a simple manner
ability to rapidly pickup new software skills as required
experience authoring and implementing standards for Rhino and Revit
experience with programming (Python/C#) preferred
experience with advanced visualisation (Unreal/Unity) preferred
What we can offer:
competitive salary
agile working with the option of three days in the studio and two working from home
a fun, inclusive and collaborative studio environment with an active calendar of social activities
22 days annual leave with the option to buy more
a range of benefits including private medical/life insurance and pension
Application
Click here to apply and please attach to your application a portfolio showcasing work which best demonstrates your talents.
Salary: Undisclosed
Applications have closed.