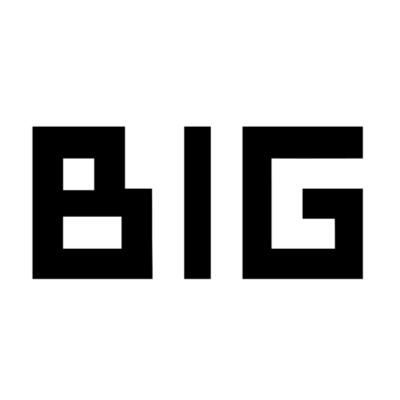 BIG is hiring a bidding manager to join its team in London.
BIG is a group of 600+ architects, engineers, urbanists, inventors, researchers and business minds from all over the world who are based in our New York, Copenhagen, London, Barcelona and Shenzhen offices. Our built work ranges from the most diverse urban playground and Michelin-star dining – to affordable housing that feels everything but, and a school among the verdant fjords of the Faroe Islands. Our vision spans traveling at supersonic speed with Hyperloop One, to living in floating cities, and eventually Mars! While we are led by a group of expert partners, directors and associates – a flat hierarchy and collaborative spirit are essential to our BIG ecosystem. We share our collective knowledge and expansive network through study trips and educational workshops – BIG Schools offer in-house lessons, while BIG Picture brings in industry experts to inspire and invigorate. We are infectiously ambitious and unified by the shared mission to craft the world we want to live in, and to give form to our future, one project at a time.
In the past years BIG London has experienced a continuous growth, hence we are currently looking for a talented, motivated, and ambitious bidding manager (a newly established position) to join our expanding operations team in London.
As bidding manager, you will be responsible for preparing fee proposals for existing or prospective projects, ensuring that all tender requirements have been considered and that potential uncertainties in the tender material have been clarified to ensure that BIG is positioned with the best possible chance of success. To successfully develop a fee proposal, the bidding manager must conduct a thorough analysis of contractual terms, scope, and timeline and interface with other consultants, as required, to understand the project at hand to be able to price and structure a fee proposal correctly. As BIG LON is operating in the UK, EU, Middle East, and elsewhere in the world, the Bidding Manager must be comfortable operating in an international environment and have the ability to quickly grasp and analyze the industry specific requirements related to the country in question.
Additional to preparing fee proposals, the bidding manager will be involved in estimating construction costs or substantiating that a design can be realised within a given construction budget as and when required in the tender process and building a tool to benchmark internal and industry data.
You will be working within BIG's operations team, reporting to the managing director, and you will have a strong working relationship with the business development team, project controlling team and our in-house legal team, as well as the bidding teams and fee proposal specialists in our New York, Copenhagen and Barcelona offices. A background in architecture or within the construction industry is a plus.
This role offers great personal development potential in an international, fast-paced, and highly ambitious creative environment.
Your responsibilities will include (but not be limited to):
produce commercial bids for BIG's future projects and coordinate these with the managing director/head of business development
coordinate with potential sub-consultants to ensure proper materials are received to allow assembly and compilation of compliant proposals for clients
ensure information related to proposed and agreed fees is inputted accurately and updated in BIG's project controlling platform (CMAP)
craft detailed project proposal methodology statements/plans describing working methods across all project phases
assist with ongoing project related tasks including supporting fee negotiations, contract appendices drafting, etc.
provide support to the Business Development team where required on an as-needed basis, including assistance with proposal development and production and multi-disciplinary team building
coordinate with other ongoing cross-department projects
We seek a person who:
has three to five years' of professional experience in an administrative or operations capacity at an Architecture firm or related industry
has a mixed educational background of both design/construction and business
is detailed-oriented, enjoys reading the fine print and understands what it means
has strong organizational and administrative, proofreading and document production skills
has effective time management skills and ability to follow-up in a timely manner
is proactive and completes tasks with a sense of urgency, capable of multi-tasking responsibilities that often vary in scale and scope
can demonstrate an enthusiasm for innovation and creative problem-solving
is adept in MS Word, Excel, and Adobe Acrobat
Clear and concise written and verbal communication
has the ability to work independently and collaborate in a team environment
has tenacity and persistence, is confident making decisions quickly in fast-paced and rapidly changing environments
This job description reflects the core activities of the role and is not intended to be either prescriptive or exhaustive; it is issued as a framework to outline the main areas of responsibility at the time of writing. There is a requirement for the post holder to recognise this and adopt a flexible approach to work.
Application
Please upload your CV and cover letter via our website. We will contact you if your profile matches our requirements.
This is a full-time position based out of BIG's London office. You must have permission to live and work in the UK.
The salary for the role will be subject to relevant experience and qualifications.
Diversity has been part of our DNA since BIG's foundation. A multitude of cultures and backgrounds creates a new point of reference which leads to amazing insights. At BIG, we value, celebrate and support diversity because it makes our team, work and the built environment better. We are proud to be an equal opportunity workplace and take affirmative action to employ equally regardless of race, colour, ancestry, religion, sex, national origin, sexual orientation, age, citizenship, marital status, disability, or gender identity.
This position is only available to applicants based in the United Kingdom