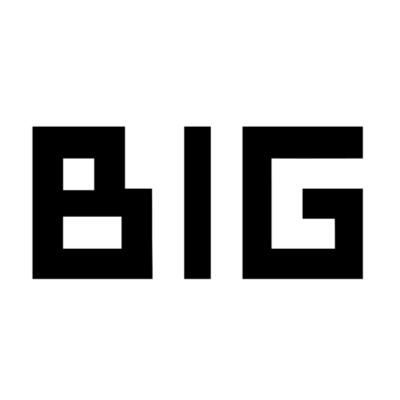 London, UK
Business development manager – commercial
at BIG
BIG is hiring a business development manager for commercial projects t0 join its team in London.
BIG is a group of 600+ architects, engineers, urbanists, inventors, researchers and business minds from all over the world who are based in our Copenhagen, New York, London and Barcelona offices. Our built work ranges from the most diverse urban playground and Michelin-star dining – to affordable housing that feels everything but and a school among the verdant fjords of the Faroe Islands. Our vision spans traveling at supersonic speed with Hyperloop One to living in floating cities and eventually Mars! While we are led by a group of expert partners, directors and associates – a flat hierarchy and collaborative spirit are essential to our BIG ecosystem. We share our collective knowledge and expansive network through study trips and educational workshops – BIG School offers in-house lessons while BIG Picture brings in industry experts to inspire and invigorate. We are infectiously ambitious and unified by the shared mission to craft the world we want to live in, to give form to our future one project at a time.
For the past years BIG LON has experienced continuous growth, hence we are currently looking for a dynamic, confident, and organised business development manager with fee bidding experience to join our expanding business development and operations team in London.
As a business development manager, you will work closely with the head of business development to create initiatives that support the acquisition of projects and creation of new business, focused on the UK, Ireland and the Middle East but in other locations as well. In support of the larger market strategy identified by the head of business development, the business development manager will be responsible for submarkets within the above regions, and you will work closely with senior leadership in BIG's London studio to prioritise opportunities, build relationships, and secure projects.
On a day-to-day basis, the commercial business development manager will be responsible for calculating, coordinating and delivering fee proposals, securing projects, initiating proactive endeavours that support the larger market strategy and present new business opportunities within defined markets. You will also be part of building relationships with a vast network of clients, consultants, and collaborators. You will be working within BIG's operations team, reporting directly to the head of business development and you will have a strong working relationship with the managing director, the rest of the business development team in London, our in-house legal team, as well as the global business development teams in New York, Copenhagen, Barcelona and Shenzhen.
Primary areas of responsibility:
give active support to the business development team, including the head of business development, partners and directors
produce content independently while discussing key strategy points with the head of business development
strengthen BIG's presence and positioning in existing markets, with a primary focus on the UK, Ireland and the Middle East
produce commercial bids for BIG's future projects and coordinate these with the managing director/head of business development
craft detailed project proposal methodology statements/plans describing working methods across all project phases
maintain and expand personal client and collaborator connections
initiate, lead, and deliver special projects and proactive initiatives
together with the head of business development or partners, host meetings with potential clients, lead the follow-up, and internally assess and develop recommendations for new potential projects
coordinate with potential sub-consultants to ensure proper materials are received to allow assembly and compilation of compliant proposals for clients
give office and project tours to clients, consultants, and other VIPs
represent BIG at events and conferences
take part in market research and development of marketing material
take part in leadership pipeline meetings and global business
development meetings
help maintain CRM databases and present reporting on new projects and potential projects
interface with internal BIG departments to complete any of the above (i.e. operations, legal, etc.)
Run several simultaneous pursuits from start to finish with limited oversight, including:
the ability to turn a lead into a project
running an acquisition, including the development of a fee proposal and leading of subsequent negotiations with clients and consultants (including internal operations team members at BIG – such as finance, legal, operations, etc.), and the handover to a Design Team
vetting relevant RFPs/RFQs/RFIs. You should have the ability to produce and oversee the submission, presenting strategic ideas and our PQ/teaming process that distinguish the firm's submission and point of view
We seek a person who has:
four to six years' experience from a similar position within the construction industry
a solid understanding of architecture, building procedures and urban planning in the UK; experience within the Middle East is a plus
experience and penchant with numbers and fee bidding
the ability to strategise new business development initiatives
the ability to run four to ten plus simultaneous pursuits with limited oversight
the ability to produce content independently (while discussing key strategy points w/ Head of), including acquisition: run an acquisition solo from initial call—to contract  negotiation—to handover with the project team with minimal oversight and PQ: ability to produce and oversee the production of a PQ in its entirety to completion without incremental oversight
excellent communication and organisational skills
a proactive approach, and follow's up on and delivers projects and deliverables independently
self-discipline and is confident in an ad hoc environment
experience with CRM systems (Sugar is a plus)
proficiency in MS Office, particularly Excel and Adobe Creative Suite, particularly InDesign
excellence in English, spoken and written (Arabic is a plus though not a requirement)
This job description reflects the core activities of the role although there will be changes in the emphasis of duties as required from time to time. There is a requirement for the post holder to recognise this and adopt a flexible approach to work.
Application
Please upload your CV and any relevant references to our website. We will contact you if your profile matches our requirements.
This is a full-time position based out of BIG's London office.
You must have permission to live and work in the UK.
The salary for the role will be subject to relevant experience and qualifications.
Deadline: applications must be submitted by 15 July 2022
Relevant applicants will be interviewed on an on-going basis.
Diversity has been part of our DNA since BIG's foundation. A multitude of cultures and backgrounds creates a new point of reference which leads to amazing insights. At BIG, we value, celebrate and support diversity because it makes our team, work and the built environment better. We are proud to be an equal opportunity workplace and take affirmative action to employ equally regardless of race, colour, ancestry, religion, sex, national origin, sexual orientation, age, citizenship, marital status, disability, or gender identity.
Applications have closed.