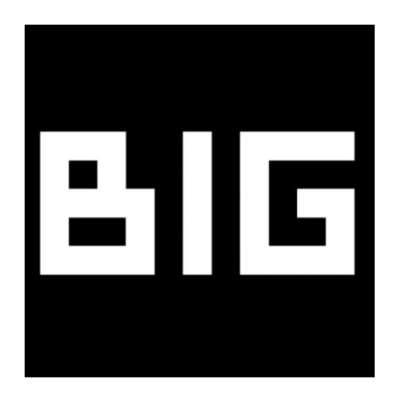 BIG is seeking an executive assistant to join its team in London, UK.
BIG is a group of over 500 architects, engineers, urbanists, inventors, researchers and business minds from all over the world who are based in Copenhagen, New York, London and Barcelona.
Our built work ranges from the most diverse urban playground and Michelin-star dining to affordable housing that feels like everything but, and a school among the verdant fjords of the Faroe Islands. Our vision spans travelling at supersonic speed with Hyperloop One to living in floating cities and eventually on Mars!
While we are led by a group of expert partners, directors and associates, a flat hierarchy and collaborative spirit are essential to our BIG ecosystem. We share our collective knowledge and expansive network through study trips and educational workshops. BIG School offers in-house lessons while BIG Picture brings in industry experts to inspire and invigorate. We are infectiously ambitious and unified by the shared mission to craft the world we want to live in, to give form to our future one project at a time.
Our office is growing at a rapid pace and we are therefore on the lookout for a full-time executive assistant to help manage the multiple complex schedules and needs of our local leadership team, ensuring a smooth workflow.
You will be based in our London office together with 75 fantastic BIGsters, where you will work closely with the three local partners/directors and our managing director. You will be reporting to our office and community manager and will become part of a fast-paced, vibrant and highly creative office milieu, where plans change, new and exciting challenges emerge, last-minute travels happen and where no two days are ever the same. Occasional weekend attention and late afternoons/evenings can occur, so flexibility is important and thriving in a busy environment is key!
Maintaining a high-level overview and juggling many tasks simultaneously is a big part of the job, hence understanding the overarching needs of the local leadership team, being proactive, as well as having a high sense of urgency and service-minded attitude is important to fulfil the role.
Join us on this mission if you are an executive assistant who: 
is organised, structured and both big-picture-savvy and detail-oriented
can manage multiple complex schedules and daily calendars
is capable of multi-tasking assignments that often vary in scale and scope
has self-confidence and persistence, and is confident while taking ownership of decision making
is proactive and completes tasks with a sense of urgency
has excellent interpersonal skills and written communication skills
enjoys a busy and creative environment with many diverse personalities
is comfortable with fast-paced decisions and rapidly changing environments
feels that no administrative task is too little or too great
is a good colleague and a team-player who wants to engage in BIG's unique office culture
can be flexible with regard to working hours and assignments
can act with discretion and maintain confidentiality at all times
is incredibly professional on the phone, in emails and in-person
has a sympathetic and nurturing demeanour
Duties include:
the management and organisation of the LON leadership teams' schedules
assisting visiting partners from our other offices while in LON
supporting the office and community manager with ad-hoc tasks as needed
document filing and organisation for business and personal matters related to LON leadership team
monthly expense reconciliation for the LON leadership team
weekly preparation and submission of timesheets for the LON leadership team
office-wide travel assistance including flight and hotel bookings, and obtaining relevant travel visas
monitoring and ensuring BIG's travel functions efficiently and economically according to travel policy
preparing and coordinating meetings for the LON leadership team
developing working relationships with external and internal clients
answering phone calls and emails on behalf of the LON leadership team
assisting in the planning of various office events and in-house meetings
assistance in preparing paperwork for various business qualifications, licenses, etc.
Qualifications and experience:
some relevant previous experience is a plus
strong proficiency in Microsoft Office, InDesign is a plus
fluent in spoken/written English
proactive, organised, structured and detail-oriented
calm, focused and enjoys multi-tasking that often vary in scale and scope
flexible, fun and enjoys a busy and creative environment
strong team player, collaborative and resilient, with a good sense of humour
This job description reflects the core activities of the role although there will be changes in the emphasis of duties as required from time to time. There is a requirement for the post holder to recognise this and adopt a flexible approach to work.
Application
Please upload your CV. We will contact you if your profile matches our requirements. Please confirm your availability to attend a video conference call at short notice.
You must have permission to live and work in the UK.
Deadline
Applications must be submitted by 12 March 2021.
Relevant applicants will be interviewed on an ongoing basis.
Salary: £25,000-£27,000 per annum
This position has been filled.