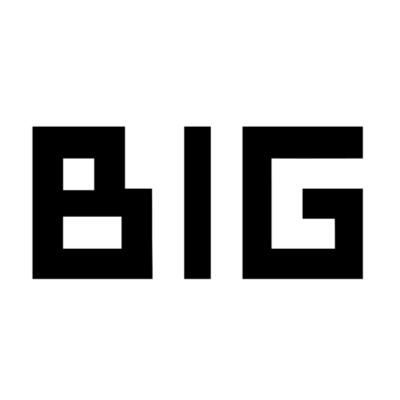 BIG is seeking a junior IT manager to join its team in London.
BIG is a group of 500+ architects, engineers, urbanists, inventors, researchers and business minds from all over the world who are based in our Copenhagen, New York, London and Barcelona offices. Our built work ranges from the most diverse urban playground and a Michelin Starred restaurant – to affordable housing (that feels everything but) and a school among the verdant fjords of the Faroe Islands. Our vision spans traveling at supersonic speed with Hyperloop One to living in floating cities and eventually Mars! While we are led by a group of expert partners, directors and associates – a flat hierarchy and collaborative spirit is essential to our BIG ecosystem. We share our collective knowledge and expansive network through study trips and educational workshops – BIG School offers in-house lessons while BIG Picture brings in industry experts to inspire and invigorate. We are infectiously ambitious and unified by the shared mission to craft the world we want to live in, to give form to our future one project at a time.
At our office in London, we are looking for a Junior IT Manager with three to five years' experience within IT support, desktop, and network troubleshooting and setup. You must have an interest in working across a broad range of technologies and the ability to troubleshoot a wide variety of issues, as you will be the only IT personnel on site. You will be working closely with the IT teams in our Copenhagen and New York offices. You must be committed to working in a self-motivated but collaborative manner, with a desire to continually learn and develop, in a fast-paced environment.
Responsibilities:
provide dedicated and direct IT support to all BIG London staff in a professional manner
identify, categorise, prioritise, diagnose and resolve service incidents and service requests for the BIG London office, including but not limited to software, hardware, Microsoft Office 365, printers, scanners, telephone systems, as well as a range of standard software applications within the architecture industry
take ownership of emerging issues by troubleshooting and then implementing temporary and/or permanent solutions with the aim of restoring service to staff as soon as possible
escalate incidents to IT and systems manager where necessary in a timely manner
ensure all service requests and incidents are accurately recorded and managed in the service desk's incident management system
communicate relevant updates to, and set clear service expectations with the IT director
liaise with BIG's IT service providers and be their first point of contact at the London office
create user accounts and reset passwords ensuring that the correct permissions are in place and data security is applied; this entails dealing with confidential information and ensuring full compliance in accordance with GDPR regulations ad local legislation
provide feedback to the wider IT team on ticket trends or common issues occurring in the London office
negotiate new agreements with local IT service providers and suppliers
proactively plan and purchase new IT equipment in accordance with the needs of the London office and assist with relevant aspects of employee on- and off-boarding
monitor and research new developments in IT and make recommendations on implementation of alternative IT solutions
Infrastructure and servers:
configure and troubleshoot network equipment (Cisco Meraki and Dell)
maintain and update servers as needed (Dell)
monitor backups
This job description is not exhaustive and the postholder may be required to perform other duties as may be reasonably determined by the IT director, the office and community manager or the managing director as circumstances require
Application
Please upload your CV, application and references via this link.
You must have permission to live and work in the UK.
Deadline
Applications must be submitted by noon on the 27 November 2020.
Relevant applicants will be interviewed on an on-going basis.
Applications have closed.