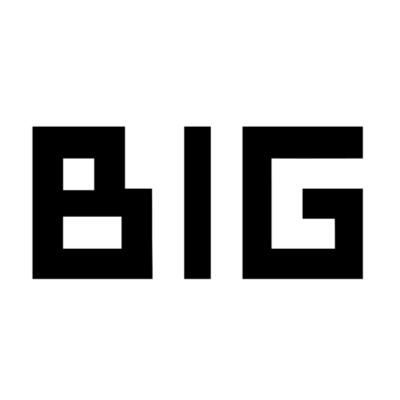 BIG is seeking a modelmaker to join its team in London.
BIG is a group of 600+ architects, engineers, urbanists, inventors, researchers and business minds from all over the world who are based in our Copenhagen, New York, London and Barcelona offices. Our built work ranges from the most diverse urban playground and Michelin-star dining – to affordable housing that feels everything but and a school among the verdant fjords of the Faroe Islands. Our vision spans traveling at supersonic speed with Hyperloop One to living in floating cities and eventually Mars! While we are led by a group of expert partners, directors and associates – a flat hierarchy and collaborative spirit are essential to our BIG ecosystem. We share our collective knowledge and expansive network through study trips and educational workshops – BIG School offers in-house lessons while BIG Picture brings in industry experts to inspire and invigorate. We are infectiously ambitious and unified by the shared mission to craft the world we want to live in, to give form to our future one project at a time.
Our London office is currently 120 plus people and growing at a rapid pace and we are seeking a Model Maker with one to three years' experience to join our expanding model shop team. The Model Shop is a relatively new department in our London Office and is constantly developing as we streamline the modelmaking process and adapt to the needs of the office.
You will support the workshop manager in working alongside the project teams, assisting them to build models and teach fabrication techniques to promote a positive culture of model making at BIG LON. The right candidate will have a relevant qualification in modelmaking, or a degree in architecture/design with modelmaking industry experience. Relevant training will be provided in any areas required
The role will involve:
assisting the design teams in all aspects of model production, teaching them various fabrication techniques relevant to the individual projects
preparing files for laser cutting, regular maintenance of and assisting architects in using the laser cutter
preparing files for 3D printing, regular maintenance of all 3D printers and assisting the architects in all aspects of 3D printing
assisting in building boxes and packing models for safe transport where necessary
attending project meetings to discuss what is required of each model
carrying out regular stock checks and assisting the Workshop Manager in ordering stock
general maintenance of the workshop
assisting the workshop manager to maintain and upkeep the model archive
responsibilities will evolve and expand as the department develops
Skills required
Essential:
ability to read and interpret architectural drawings
spray painting
experience with standard workshop machinery and power tools
ability to build a variety of architectural models (topography, landscape, study, presentation, etc.) in different materials including acrylic, paper, styrofoam and wood
dexterity in hand cutting and assembly of architecture models
knowledge of joinery, adhesives, paints, finishes, building materials, and fasteners
3D Rhino skills – mainly for preparation of 3D print files
Desirable:
experience in preparing laser files and operating laser cutting systems (experience operating a Trotec is a plus)
experience in preparing 3D files, operating and maintaining 3D Printers (experience operating Ultimakers and using Cura Slicer 3D Print Software is a plus)
We seek a person who:
is organised, structured and both big-picture-savvy and detail-oriented
is capable of multi-tasking (often varying in scale and scope)
can demonstrate an enthusiasm for experimentation and creative problem solving
has self-confidence and persistence, and is confident with decision making
can demonstrate an attention to detail, and an appreciation for production quality
is proactive and who also completes tasks with a sense of urgency
is a good colleague and a team-player who wants to engage in BIG's unique office culture
This job description reflects the core activities of the role although there will be changes in the emphasis of duties as required from time to time. There is a requirement for the post holder to recognise this and adopt a flexible approach to work.
Application
Please upload your CV and portfolio via this link. We will contact you if your profile matches our requirements.
You must have permission to live and work in the UK.
Diversity has been part of our DNA since BIG's foundation. A multitude of cultures and backgrounds creates a new point of reference which leads to amazing insights. At BIG, we value, celebrate and support diversity because it makes our team, work and the built environment better. We are proud to be an equal opportunity workplace and take affirmative action to employ equally regardless of race, colour, ancestry, religion, sex, national origin, sexual orientation, age, citizenship, marital status, disability, or gender.
Salary: Undisclosed
Applications have closed.