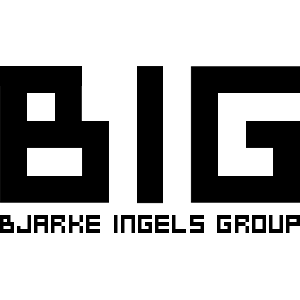 BIG is seeking a managing director to join its Barcelona office.
BIG is a group of 500+ architects, engineers, urbanists, inventors, researchers and business minds from all over the world who are based in our New York, Copenhagen, London and Barcelona offices. Our built work ranges from the most diverse urban playground and Michelin-star dining – to affordable housing that feels everything but, and a school among the verdant fjords of the Faroe Islands. Our vision spans travelling at supersonic speed with Hyperloop One, to living in floating cities, and eventually Mars! While we are led by a group of expert partners, directors and associates – a flat hierarchy and collaborative spirit are essential to our BIG ecosystem. We share our collective knowledge and expansive network through study trips and educational workshops – BIG Schools offer in-house lessons, while BIG Picture brings in industry experts to inspire and invigorate. We are infectiously ambitious and unified by the shared mission to craft the world we want to live in, and to give form to our future, one project at a time.
The office in Barcelona opened in May 2019 and currently employs 19 skilled, dedicated and ambitious architects and designers. To support the growth, we are now looking for a Managing Director, to be located in our office in Barcelona.
About the job
We are dedicated to growing our office in Barcelona – your key task will be to drive this growth, as mentioned above!
Reporting to the chief executive officer, the managing director of BIG BCN holds a key role in BIG as the person responsible for the overall performance, profit, and loss of the BCN office. The managing director is responsible for managing the BIG BCN organization, including driving and developing all aspects of the value-chain from
working with the BIG ownership to pursue, evaluate and select new business opportunities that support our ambitions within architecture
overseeing, participating in, and securing effective bid and contract negotiations
ensuring legal compliance and managing legal risks
in collaboration with the design director, hiring and staffing the teams and projects with skilled and suitable people at the right time
ensuring good client relations throughout the project lifetime
driving effective project controlling and ensuring project performance incl. timely delivery, quality, and project finances
managing financial performance (P/L) and monthly financial reporting to ownership
ensuring an efficient and inspiring workplace
In addition to the daily operational tasks, the managing director is responsible for the general development of BIG BCN as a professional organization with set procedures and approaches to business and organization.
About the team
To support you, we have onsite operational support as well as skilled business partner teams servicing BIG BCN from BIG's office in Copenhagen. These operational teams support BIG BCN on a daily basis with in-depth knowledge in their field, including but not limited to business development, finance, IT, legal, HR, project controlling, contract management etc.
You will together with the design director in BIG BCN form the leadership team in Barcelona. In addition, you will have strong support from our front office manager as well as the entire dedicated team.
About you
We are looking for a person who has first-hand experience with most of the tasks listed above, preferably with a background within architecture, engineering or other related consultancies. You don't have to be an architect, but we are looking for someone who has demonstrated the ability to pursue new business opportunities, proactively build and maintain a strong network and deliver results in the industry. Also, you have at least five years of leadership experience and consider it a success-criteria to see people around you grow and thrive.
Cultural fit and a passion for what we do are emphasized at BIG and thus we are searching for a candidate who is excited about architecture, fascinated by uniquely high performance, collaborating with many stakeholders in the effort to find the best solutions, and who thrives in a dynamic environment. You are most likely to succeed in and enjoy this job if you are results-driven, pragmatic, a strong and empathetic collaborator, and have the ability to balance stakeholder management with stamina and persistence. You must enjoy working in a busy environment where changes and adjustments to plans will be required on a regular basis. Lastly, it's a requirement that you are fluent in both English and Spanish, written and spoken.
Application
We wish to fill this position as soon as possible, so do not delay your application! Submit your application at the following link.
Please feel free to contact our People Business Partner Sarah Green-Lieber at +45 23226239 or sarahg@big.dk, should you want to know more about the position.
Applications have closed.