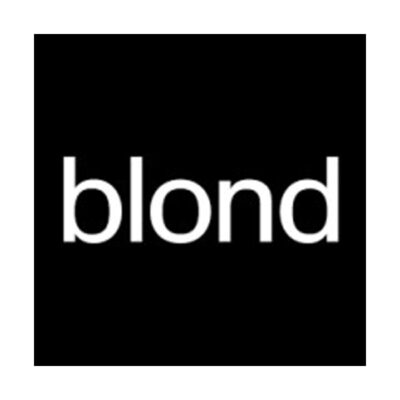 Blond is hiring an account manager to join its team in London.
Job description and key responsibilities:
The person who is account manager at Blond will be a self-starter, self-assured and able to juggle the many varied activities of the business. The account manager will look after relationships with key clients – working as an intermediary on design projects that liaises between the client and the Blond design team. As part of the company's administrative team, you will also work with the studio's senior leadership to coordinate project resources and plan project roadmaps according to budgets.
Role requirements:
You will have 3-5+ years of experience in a similar/equivalent role within the creative industries and a strong understanding of design and manufacturing processes is highly desirable.
You will have experience building relationships with clients and keeping track of their performance and progress over time.
You will have a good mix of soft and hard skills and handle the day-to-day tasks that come with managing clients, so time management is a must.
You will support the company in delivering design projects to the highest possible standards in quality and performance from a project management and client relationship management perspective while ensuring they are resourced and delivered effectively in line with commercial goals.
As the company grows, you may manage junior account managers to support the delivery of multiple projects being conducted at any one time. You will ensure that they operate effectively together within the team and have meaningful tasks to carry out that contribute to the overall growth of Blond.
Key responsibilities:
planning meetings and activities: you will be responsible for arranging and hosting project kick-offs, workshops and other key project milestones, serving as a relationship-building with clients and maintaining contact between meetings
maintaining client communications: this involves communicating with clients over email, phone, and social media to ensure that they are satisfied, and resolving any issues quickly
monitoring project performance metrics: you will be responsible for analysing timesheet and budgetary data and making recommendations based on it. You will have access to project management/budget monitoring tools and be responsible for planning resources to keep projects appropriately serviced and delivered on time and on budget
Key skills/desirable qualities:
flexibility: you will need to be flexible and adaptable, especially when unexpected changes in your schedule arise
account management: you will have excellent communication skills to build and maintain relationships with new and existing partners
problem-solving: you should also be able to think on your feet and resolve issues quickly and effectively following input from a client or your studio directors
mediation: you will likely run into situations where you need to be a mediator between two individuals or groups, perhaps between a client and members of your own team. It is imperative to handle this situation professionally, offering advice and formulating solutions that resolve these issues effectively
communication skills: you will need to be able to regularly communicate with clients via email and other written channels, as well as present yourself confidently in person and in online meetings. So writing and speaking clearly, concisely, and professionally is a must
Holiday entitlement: statutory
Blended role: mix office and at home work subject to the situation. Flexible working hours to accommodate meetings with clients in different time zones.
Company benefits:
Vitality Health (Private Healthcare)
two days paid educational days (ie. teaching or mentoring)
How to apply
Please note, applications that do not follow these steps will not be reviewed:
send a PDF copy of your CV and/or portfolio via the apply for job button below
please title: Blond Account Manager June 2023
no Issuu or web-based portfolios, please
any PDF should be no larger than 15MB
no need to create a cover letter; please introduce yourself via email
please clearly state your salary expectations within the email
within the introduction email, please clearly state your availability to start/notice period at your current role
application deadline: 23rd June 2023
Please note: due to the high volume of applications, we will only be able to reply to successful candidates
Salary: Undisclosed
Applications have closed.