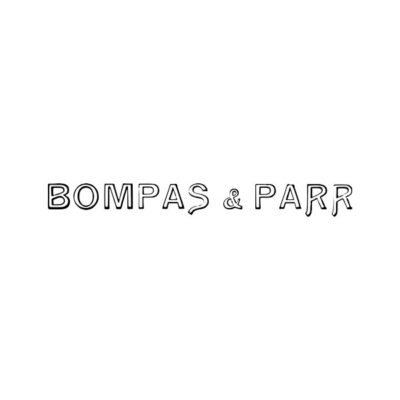 Bompas & Parr is hiring a senior sales manager for its Benham & Froud brand in London.
Bompas & Parr is a creative studio, made up of architects, chefs, designers, marketeers, strategist and technologist. Through respected consultancy, delivering Location Based Experiences (LBEs) and writing publications, the studio challenges the world around us with radical creativity and a thirst for provoking innovation. The studio works with cultural institutions, attractions, governments and placemaking develops to deliver this work.
Bompas & Parr are looking for a senior sales manager to join the team for a rolling contract to drive the growth of Benham & Froud: an artisanal jelly brand.
We're a fast-paced, creative company who love what we do and do what we love – and we're keen to work with someone who shares our outlook.
Bompas & Parr is an equal opportunity employer, committed to creating a diverse and inclusive environment, where all applicants will receive equal consideration regardless of race, ethnicity, religion, gender, sexual orientation, age or disabilities.
Your role
This role is for someone who has sales inbuilt in their DNA and who can deliver growth in a meaningful timescale.
Objectives for this role:
to drive growth of Benham & Froud products in the UK across multiple sales channels
implement the brand-plan, and dynamically update to ensure commercial success
work with B&P team to grow awareness of Benham & Froud as a luxury jelly brand
manage and drive online sales directly through web shop
implement marketing strategy
Responsibilities:
to own the Benham & Froud account
own the brand plan
profit and loss management
identify opportunities for the B&F across the sales journey – sampling, partnerships, gifting
drive sales (D2C, B2C and B2B)
Skills and qualifications:
over seven years' of working in the F&B industry in the UK with demonstrable sales network
experience of luxury brands
D2C: quantifiable evidence of sales success from web and social media
B2C: quantifiable evidence of sales success from retail
outstanding communicator – written and verbal
excellent financial acumen
self-motivator
Desirable experience:
ability to work independently or as part of a team
understanding of retail strategy
creative agency experience
design and packaging knowledge
You must sign in to apply for this position. If you don't have a Dezeen Jobs jobseeker account, create one here.