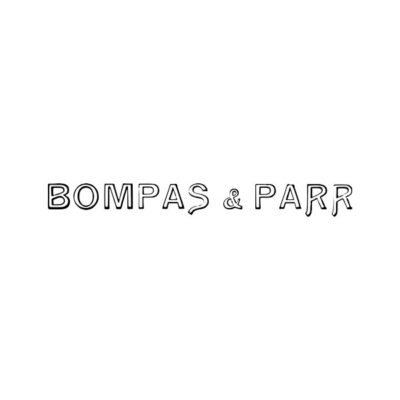 Bompas & Parr is seeking a mid to senior-level creative strategist to join its team in London as maternity cover.
Bompas & Parr is a creative studio, made up of architects, chefs, designers, marketeers, strategist and technologist. Through respected consultancy, delivering Location Based Experiences (LBEs) and writing publications, the studio challenges the world around us with radical creativity and a thirst for provoking innovation. The studio works with cultural institutions, attractions, Governments and placemaking develops to deliver this work. We're a fast-paced, creative company who love what we do and do what we love – and we're keen to work with someone who shares our outlook.
We're looking for a mid to senior-level creative strategist that's passionate about the events and design industry to support our expanding business. The successful candidate will use their expertise to lead development, growth and reputation across new and diverse audiences.
Bompas & Parr is an equal opportunity employer, committed to creating a diverse and inclusive environment, where all applicants will receive equal consideration regardless of race, ethnicity, religion, gender, sexual orientation, age or disabilities.
Objectives for this role
You will play develop and lead the content and amplification offering of Bompas & Parr as well as the experience design strategies for wide ranging client opportunities from governments to drink brands. The successful candidate will play a pivotal role in new business pitches and working with our clients to develop creative content.
About you
The ideal candidate will possess a genuine passion for experiences and approach tasks with adaptability and flexibility. We want someone who can show ownership of achieving personal objectives through positive action. This role will require someone to have strong editorial judgement that is used to work across a range of media platforms. The mid to senior-level creative strategist will have high level interpersonal skills in order to present to senior clients, and critique internal ideas if they don't fit the client brief, whilst also providing insights and motivation to teams to drive projects forward. Finally, the ideal candidate will have a commercial understanding of projects from both an internal and external basis, to ensure we don't go over budget and clients can see that ideas will secure revenue.
Content and creative direction:
lead the creative strategy across the studio, driving a strategic process and vision across all teams
ownership of the company's content generation and strategy, ensuring pipelines are moving efficiently and deadlines are met
evaluate and, if necessary, alter the content of projects before completion and put this into actionable insights for clients.
drive the creative narrative and research
work closely with creative director to generate world first ideas
Client management and relationships:
develop genuine and long-lasting relationships with clients and be totally 'in tune' with their business needs and subsequent opportunities
work with the project directors to develop a thorough understanding of the client's brand, project objectives and KPI's
work directly with the senior team to identify/research new markets and generate strategic work to feed into the new business strategy
Essential experience:
at least six years' experience in a strategic role within an agency, ideally a creative/experiential design agency
ability to guide teams through a creative process, and able to work quickly and efficiently to manage best ways forward
ability to explore new business avenues with clients and for studio through having knowledge on the industries we work across
must have a track record of creating engaging content for diverse brands and audiences
Desirable experience:
strong keynote skills in order to generate presentations that reflect both B&P and client values
confidence and speed in idea generation that hits the objectives from a client brief
ability to always ask the why, and to develop justification to support creative ideas from studio team
write concept statements, brand positioning and copy for designs, help us to explain our work in the simplest and most compelling way possible
This position is only available to applicants based in the United Kingdom