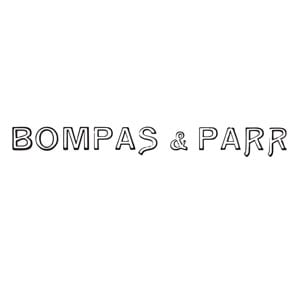 Bompas & Parr has an opportunity for a junior spatial designer to join its team in London.
Bompas & Parr is recruiting a junior designer to assist the design and build department within the events team. This creatively challenging and stimulating role will work across a wide variety of projects, helping to bring to life exceptionally creative ideas and turning them into feasible 3D designs and builds. You will be involved in projects from start to finish and will actively contribute to creative ideas, research, narrative, production, briefing and management of third-party contractors and final execution of builds on-site. You must have an understanding of spatial design and have a strong interest in executing design, production and construction for dynamic event environments.
Objectives:
assist the creative and design department with ideas, design, production and execution of highly engaging and creative event production builds
successfully deliver creative and original design, supporting and developing the company's capabilities to deliver spectacular concepts
learn how to translate designs into production build and manage third-party contractors
gain a deep understanding on how to deliver theatrical event production and activations
learn how to maximise creative and design potential within set budgets, timings and available resources
gain an awareness of agency processes in order to aid the smooth management and delivery of production projects
work with narrative, sound and lighting to enhance spatial design and creative concepts
Creative responsibilities:
set design and dressing, to include prop making and purchasing
generate 3D models, preferably using Rhino
generate 2D CAD drawings
generate presentation renders and visuals using Photoshop
graphic design and artworking to include layout of proposals and creation of mood boards
sample making and production mock-ups
produce creative for visual treatments
write narratives and consumer journeys that rationalise and contextualise creative thinking
create client presentations in InDesign and Keynote where necessary
be informed of any relevant creative developments within the design and F&B industry
Production management responsibilities:
assist in the management of production build
assist with managing third-party contractors and suppliers ensuring they build to brief, spec, expectation and deadline
ensure project leads are kept up-to-date with all creative, production technical project developments
work to scope fees and production costs
Essential experience:
a deep interest and passion for the events industry
one year plus agency experience in a similar role
an interest in creative writing and narrative
previous experience managing fabricators and contractors
competent working with Adobe software including InDesign, Illustrator and Photoshop
good working knowledge of Microsoft Office
3D modelling skills
ability to create hand drawn sketches and mood boards
advanced research and development techniques
ability to think creatively and problem solve independently through design
excellent written and verbal communication skills
Desirable experience:
ability to use Rhino
physical model and prop making
previous experience working with lighting and sound designers
Please submit using the 'apply' link below.