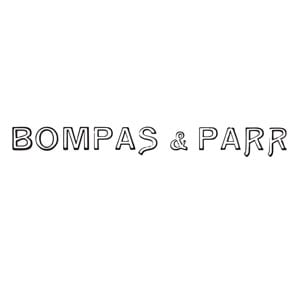 Bompas & Parr is looking for a studio assistant to join its team in London. 
We are recruiting a studio assistant to support the studio manager and accounts team, across a number of aspects of running the studio and supporting the teams, helping to shape a thriving place to create extraordinary experience design. Responsibilities include assisting in office facilities, archiving, diary management, building facilities, co-ordination of speaker engagements and financial admin support. The role also offers the opportunity to assist with self-initiated projects and events from time-to-time. The role is a part-time position and hours can be flexible and will be discussed in first stage interviews.
Objectives:
assist the studio manager with day-to-day administration
maintain working facilities on a day-to-day basis
assist the accounts department with book keeping
maintain a tidy, ordered, welcoming and safe premises
assist with studio culture programming and activities
provide cover when the studio manager is out of the office
Roles and responsibilities:
provide administrative support to the Studio Manager across company operations
support the accounts department with book keeping and data processing duties
assist with managing day-to-day building facilities
maintain and support the administration of the studio's existing and future facilities contracts
assist with internal IT support
work with the studio manager to ensure everything in the studio is appropriately cared for, organised and looks presentable at all times
maintain digital and physical filing systems
manage all post requirements and online sales orders
manage office supply stock and ordering
support the studio manager with companywide procedures and protocols e.g. digital filing, internal training documentation, company guides, contracts and brand assets
support the implementation of occupational H&S development across the company
manage directors travel arrangements and diary management
coordinate speaking and talent engagements for the directors
work with the studio manager to organise cultural events, studio surprises and outings
database management
Essential experience and skills:
previous experience supporting a studio manager and creative team, in a creative environment
proven administrative ability with meticulous attention to detail
book keeping experience will be seen favourably
friendly and effective communicator with sound written and verbal capabilities
excellent interpersonal skills
genuinely interested and responsive in the needs of others, forming positive relationships
good financial accruement
vigilance and sensitivity on detailed issues including HR and financial matters
able to adapt to change and respond positively when faced with new challenges
able to work autonomously, investigate and think analytically to problem-solve
offer timely and effective administration and financial assistance
competent in Microsoft and Google platforms
can-do attitude, helpfulness, organisation skills, flexibility, reliability and integrity
 General:
able to get the best out of people; friendly and approachable with a positive attitude
be exceptionally organised and able to work on multiple tasks at once
be able to speak knowledgeably about all aspects of the work of Bompas & Parr and to support the organisation's principal aims and objectives
undertake any other duties as may be reasonably required
Team structure: the studio assistant will be part of the studio team led by the studio manager.
How to apply
If you are interested in applying for this position, please submit using the 'apply' link below. Please include the following in your application:
a copy of your current CV
a cover letter detailing why you feel you are a suitable candidate for this post and what attracts you to Bompas & Parr (please note, applications not submitted with a covering letter will be rejected)
Applications have closed.