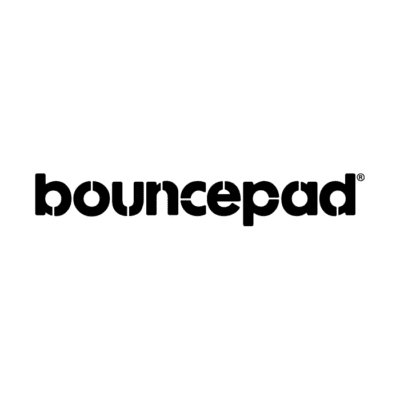 Bouncepad is looking for a junior product designer to join its team in London.
About Bouncepad
Bouncepad has been the global market leader in tablet enclosures since 2011, renowned for high-quality products and excellent customer service. We are everywhere. You will find Bouncepad products all around the world, in the most iconic places, in your favourite shop, museum, ice-cream van and cafe. We are now expanding our range beyond enclosures to establish Bouncepad as the go to company for premium tablet accessories for business.
Position summary
We are looking for a creative problem-solver to help us design exciting and commercially successful products. In this role you will be participating on a variety of product design projects from concept to completion, including research, ideation, industrial design and design for manufacture. You will be working in our product design team who have a diverse skillset from UX to engineering, allowing you to learn from their many years of experience across all areas of design. We promote cross departmental collaboration, offering you the opportunity to work with and learn from the Bouncepad team in marketing and operations. If you're passionate about design and eager to learn more, we'd like to meet you.
Position responsibilities:
identifying and sharing insights about our target markets
defining user problems
producing a broad range of problem-solving concepts
presenting concepts to your team and management
design development, including sketching, model making and prototyping
developing and communicating design intent
using CAD and rendering software to visualise concepts
liaising with members of all functions to incorporate customer feedback
developing scenarios and interrogating use cases
Your strengths:
human-centred design
taking a creative idea and put it into practice
bringing ideas to life with clear and engaging articulation
communicating and collaborating effectively to achieve shared objectives
introducing new ways of looking at problems
experimenting to find new solutions
taking-on the unfamiliar and being self-motivated
Your experience:
minimum qualification of BA/BSc or similar, in industrial/product design
one to two years' professional experience in the field of industrial/product design
experience using SolidWorks and KeyShot
experience using Photoshop, Illustrator and InDesign
ability to complete primary and secondary research
concept creation and presentation
sketching and model making skills
visual and mechanical prototyping skills
working knowledge of materials and manufacturing techniques
What you get:
competitive salary
25 days paid holiday in addition to public holidays
Vitality health insurance
pension plan with 3% contributions in addition to your salary
professional chef cooking lunch twice a week
free snacks and drinks in the office, including breakfast
free gym membership
annual performance-based salary review
How to apply
Submit your cover letter, CV and portfolio of work using the 'apply' link below.
Any attachments should be in PDF format not exceeding 5MB.
Applications have closed.