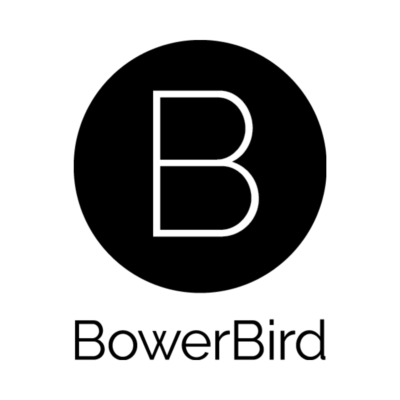 BowerBird is seeking a sales/community manager to join its team working remotely from New York, managing its USA East community.
Change architecture for good
Do you want to have a lasting impact on the practice of architecture and design, while learning how to work in a better way; one that promotes growth, focus, and structured autonomy? Well, read on.
Become a BowerBirder
We're currently looking for a new BowerBirder to look after our community in USA East (NYC). This is a role for someone with experience in architecture and design across sales, events, recruitment or communications roles. Is this you, or someone you know?
BowerBirding is not your average job
Imagine your job was to meet every single architect in your region to see what projects they're working on, and to uncover design that's never been seen before; imagine you get to talk to the world's best design and architecture journalists every week; and imagine you get to learn more than you've ever learnt in any other job, with a supportive and passionate team.
Crazy right? But that is what a BowerBirder does. Now we're expanding all over the world, and we need your help.
BowerBird was founded on an ambitious but straightforward goal: to democratise architecture. This mission has taken us all over the world, uncovering the best architecture, helping to launch new practices and provide much needed support and knowledge to established practices.
BowerBird works with publications including Dezeen, designboom, ArchDaily, Wallpaper, Architonic, and Architizer to name a few. It is an exciting and dynamic role covering sales, support, and community engagement.
Requirements:
you must be based in New York City
the role is perfect for someone with experience in architectural sales, recruitment, or communications
you must have past experience in architecture, design or a related field (or have a strong understanding of the sector)
if you are an architect, you must have experience in sales, tech, recruitment, or similar (and you won't want to still be an architect!)
you'll need a keen eye for design, and an understanding of design, and architecture publishing is a huge bonus
you'll be passionate about learning new skills, and never afraid to jump headfirst into new tasks and structured idea development
you'll be craving a fun, balanced, and meaningful working environment
you'll appreciate a culture of mutual goal-setting, and one which values individual professional growth inside and beyond the company
you'll be a strong, proactive, and open communicator – essential for effective remote teamwork
If this sounds like you, get in touch and we'll get you started on the journey to becoming a BowerBirder.
This position is only available to applicants based in the United States