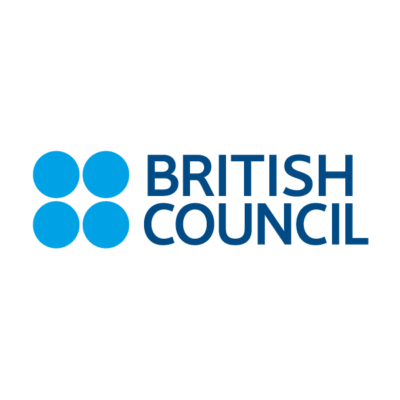 British Council is hiring a global programme manager – Crafting Futures, for a flexible UK location including Belfast, Cardiff, Edinburgh or Manchester, UK.
Deadline for applications 3 November 2019.
Find out more about this role on the British Council website
Please note that in December 2020, the British Council will relocate its new global headquarters to: International Quarter, Stratford, London E20.
About us
The British Council is the UK's international organisation for cultural relations and educational opportunities. We create friendly knowledge and understanding between the people of the UK and other countries. We do this by making a positive contribution to UK and the countries we work with – changing lives by creating opportunities, building connections and engendering trust.
We work with over 100 countries across the world in the fields of arts and culture, English language, education and civil society. Each year we reach over 20 million people face-to-face and more than 500 million people online, via broadcasts and publications. Founded in 1934, we are a UK charity governed by Royal Charter and a UK public body.
The opportunity
The British Council was founded to create a friendly knowledge and understanding between the people of the UK and wider world by making a positive contribution to the countries we work with, and in doing so making a lasting difference to the UK's international standing, prosperity and security. The programmes we use to do this are wide-ranging and cover the arts, education, English, science and society.
Our UK arts team works with the British Council's global network of offices to achieve significant impact and change by finding new ways of connecting and seeing each other through the arts. Our team in the UK has three main groupings; we have six art form teams; three cross-disciplinary teams; and three country-specific teams in Scotland, Wales and Northern Ireland.
Our aim is to see stronger creative sectors across the world that are better connected with the UK. We believe arts and culture are vital to prosperous, secure societies, and that offering international cultural connections and experiences strengthens their resilience. We are uniquely able to make a difference thanks to our extensive and diverse networks in the UK and internationally, enabling us to respond to the individual context of each place we work in.
Crafting Futures is a British Council programme that supports the future of craft around the globe, strengthening economic, social and cultural development through learning and access. Through international collaboration, Crafting Futures creates new networks and opportunities for shared learning between the UK and other countries. The programme supports research and education in craft, offering designers and artisans access to knowledge and expertise, new markets and new audiences, ensuring the value of craft is appreciated more broadly and knowledge can continue to be shared within the sector. We work with a consortium of partners in the UK and match them with overseas partners. We are supported by Regional Advisory Groups of local craft, design, technology and social enterprise experts. The programme is currently active in Southeast Asia, South Asia and Latin America.
The Crafting Futures global programme manager has curatorial oversight of the programme, ensuring the programme's management framework is adhered to by the arts teams implementing the programme in their countries and that their plans comply with the vision for Crafting Futures.
They will also manage the UK partner network, build further UK/ global partnerships, manage internal stakeholders and be responsible for commissioning and driving through the global monitoring and evaluation plan.
The postholder will report to director, architecture, design and fashion, with a dotted line to director network, arts.
Main responsibilities are:
Ensuring the Crafting Futures teams in each of the delivery countries comply with the strategic aims, objectives and standards as set out in the franchise model for the programme, which are in place to ensure the programme is consistent to standards expected, fulfils objective of mutuality with the UK and that impact can be measured accurately through the M&E framework.
working with senior British Council colleagues to clearly message to significant stakeholders and influencers the Crafting Futures objective of promoting inclusive and sustainable approaches to development
stakeholder management, including lead liaison for UK and global partners for the project
leading and expanding the consortium of UK partners to include high-level stakeholders such as the Crafts Council, several academic institutions and global partners
leading on UK based activity – this will include inbound stakeholder visits, study tours and communications outputs
About you:
good, wide knowledge of craft, design and socially-engaged arts work and the ability to make critical judgements in any of those areas
experience with working in an international context or with different cultures
a track record of large-scale programme management
the ability to write effectively for a variety of different audiences
a track record of managing high-level stakeholder relationships
If you would like to understand more about this post then please see the documents below:
Benefits:
outstanding civil service pension scheme
32 days holiday
annual travel season ticket loan
annual performance-related bonus
Our equality commitment
Valuing diversity is essential to the British Council's work. We aim to abide by and promote equality legislation by following both the letter and the spirit of it to avoid unjustified discrimination, recognising discrimination as a barrier to equality of opportunity, inclusion and human rights. All staff worldwide are required to ensure their behaviour is consistent with our policies. The British Council is committed to a policy of equal opportunity and is keen to reflect the diversity of UK society at every level within the organisation. We welcome applications from all sections of the community. In line with the British Council's child protection policy, any appointment is contingent on thorough checks. In the UK, and in other countries where appropriate systems exist, these include criminal records checks.
Applications have closed.