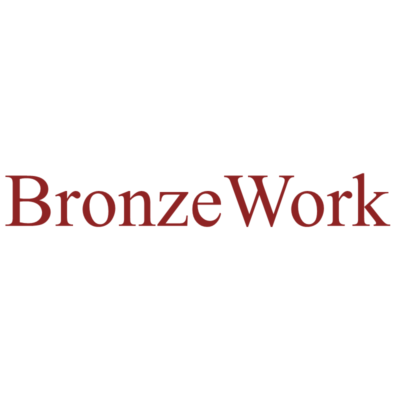 Bronzework is looking for a workshop manager to join its growing team in Woodbridge, Suffolk. 
Bronzework is a small firm making bespoke metalwork. We convert designer's ideas into reality, using a combination of traditional and modern methods. Our pieces vary in scale from balconies and handrails to door furniture and find their way into historic and modern situations.
We are looking for someone to work with our design and workshop staff to deliver all our projects to a very high standard. The role will involve working across a range of making disciplines, materials and techniques. Somebody who is curious, clever and practical and able to demonstrate a background in making and design will be best suited to the role.
Key responsibilities:
ensuring that projects in the workshop are produced, delivered and commissioned on time, budget and to the high quality expected
management and oversight of the workshop team
planning of projects from a production perspective, i.e. how we make and deliver them, and which parts and processes to buy in
dealing with suppliers and manufacturers for outsourced materials and/or installation
hands-on involvement with projects
maintaining an interest in emerging trends and technologies, and in developing new skills in house
Experience and attributes
you should have at least five years of experience of managing a team to deliver several technical fabrication/construction projects simultaneously in a professional environment
you must be able to work in a creative environment
you must show you have delivered projects on time and on budget
you should have experience as a designer and be able to design for manufacture
you should be able to engage confidently with clients and specifiers
it would be helpful if you were familiar with Rhino 3D, or similar
you will need to gain the trust of the workshop cat
There is also the possibility for you to use the facilities here for your own projects.
If that sounds interesting, please get in touch via email with a CV and a digital portfolio, max 10 Mb, showing your work and skills.
You must be eligible to work in the UK, and the salary will be commensurate with experience.
We are looking for someone to start immediately.
Home