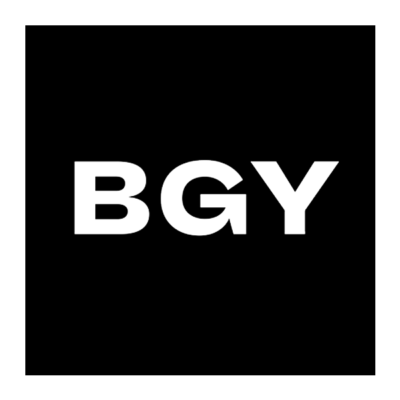 BuckleyGrayYeoman is seeking an architect to join its team in London or Bristol.
Role: architect
Salary: competitive
About us
BuckleyGrayYeoman create architecture that balances depth and delight.
We describe ourselves as agents of opportunity. We take what we find – on the ground and in the brief – and uncover unanticipated possibilities. The changes we deliver are executed with a strong sense of responsibility to our clients, but we never forget that design must also make you feel good. Our work is sensitive, thorough and authentic, but it is also unapologetically joyful and surprising.
Our family has grown from a group of three friends to a team of almost a hundred, which now has collective ownership of the practice. We have also spread our geographical wings, delivering projects across the UK and Europe, each carefully tuned to its own specific place and time.
Making buildings with both depth and delight demands a very special kind of studio culture. Ours promotes trust, cultivates talent and celebrates independent thought because, like all Shoreditch originals, we enjoy sitting on just the right side of unconventional.
More info on our website.
Job role
As an architect at BuckleyGrayYeoman you will be expected to be able to undertake the following:
develop initial ideas at the inception of a project
prepare and deliver presentations and reports of the highest standard at all stages of a project
to be able to work individually or within a team with other architects, assistants or interior designers
prepare detailed working drawings, designs and models using computer aided design (CAD) software used by the practice, together with specifications
working closely with other consultants and design team members
keeping up to date with the latest statutory regulations (eg. planning, building control etc)
ensure the overall running of their projects meets the practice's financial & programme goals
possess the ability to run one or more project at a time from inception through to completion
Skills and knowledge:
highly creative
possess excellent written and verbal communication skills, including presentational skills
excellent interpersonal skills
problem solving and strategic thinking capabilities
good people management skills
able to exercise good judgement
highly professional
good financial management skills
Behaviour:
confident and resilient
resourceful
strong team player with collaborative working style
excellent presentation skills
inspire and lead others towards high levels of performance
as an architect you will be expected to uphold the code of conduct of your profession, and act with honesty, integrity and competently
Working with others
Is easy to approach and talk to, spends the extra effort to put others at ease, builds rapport well, is a good listener; shows respect for the views and contributions of others; listens to and supports others; consults and shares information with others; establishes good relationships with peers and relates well to all kinds of people.
If you have what we are looking for and want a role with excellent career development opportunities and a supportive environment, then why not apply?
To apply, please upload a brief letter of introduction (including your salary expectations) and your CV combined with a selection of four of your best portfolio pieces (formatted as a single PDF file).  Don't forget to let us know your preferred office location – London or Bristol.
By submitting your application to us, you are providing BuckleyGrayYeoman with your full consent to process, manage and retain your personal information for the purpose of considering you for potential employment.
Applications have closed.