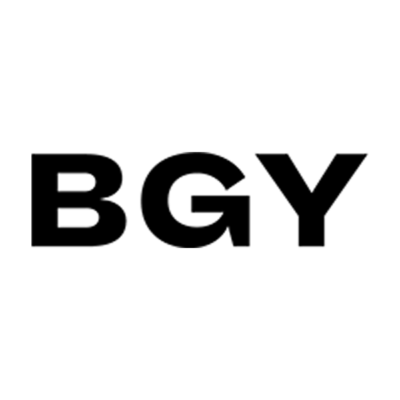 Buckley Gray Yeoman is seeking an office coordinator to join its team in London.
Job title: office co-ordinator
Location: the Tea Building, 56 Shoreditch High Street, London, E1 6JJ
Reporting to: office manager
Hours: 40 hours per week. Monday to Friday
Holidays: 32 days holiday per year (inclusive of eight UK bank holidays)
Our passion for opportunity extends to all those who work in our practice. You will have an important part to play in bettering our practice: for our clients and for each other. We adopted an Employee Ownership Trust model in 2019. The decision reflected the ongoing evolution of the practice and was devised as a stronger and fairer way to govern the practice going forward. It reflects the shared appreciation and trust we have for our staff while ensuring the long-term development of the practice.
We encourage our employees to bring their genuine selves to our studio as part of an inclusive work culture where you will be celebrated for what makes you different.
To read more, visit our website.
Responsibilities/job role
As Office Co-ordinator you will play a crucial role in ensuring the smooth running of front of house and providing a high level of service both internally and externally. You will be expected to be able to undertake the following.
Reception:
answering phones, taking accurate messages as required
greeting visitors – including clients, consultants, suppliers and couriers
booking couriers
accepting and distributing deliveries
managing company Oyster cards
maintaining the meeting room diary
preparing refreshments for internal and external meetings, setting up and clearing meeting rooms
maintaining and providing support with meeting room AV setup as required
ordering office supplies for London and Bristol offices
maintaining accurate records of credit card use
managing office magazine and online subscriptions as per comms managers instructions
opening and franking post
other ad-hoc duties as they arise
Office support:
keeping the office tidy
general filing and archiving
attending monthly social and cultural forum and organising regular staff events
organising weekly Monday breakfast, cake day and weekly after-work drinks/snacks
organising staff gifts and cards
maintaining office attendance records
Admin support to associate directors:
arranging travel and accommodation
liaising with suppliers as required
project document control including uploading and downloading project documents, recording, filing (documents and emails)
providing assistance for client presentations using Adobe InDesign and Keynote
document production including copying/collating/binding and organising off-site printing
typing up letters according to practice standards
Personal specification:
can-do attitude
excellent telephone manner
good communication skills
experience with Mac (preferable though not essential), Microsoft Office, Adobe Indesign
organised and able to multi-task effectively
works well with others
highly professional
remains calm under pressure
strong team player, with collaborative working style
well-presented, smart appearance
Salary: Undisclosed
Applications have closed.