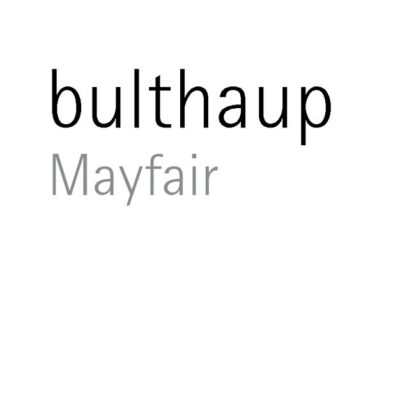 Bulthaup Mayfair is seeking a showroom manager/trainee design associate to join its team in London.
For over thirty years, our Wigmore Street showroom has been one of the brand's leading retail stores and a benchmark for others. A dedicated team designs and supplies Bulthaup in London, the UK and across the world. It is always our aim to exceed our customers' expectations, not only in the exceptional quality of the product installed, but as important, in the professionalism with which the job is carried out. With a wealth of knowledge and expertise, supported by ongoing specialist training at the bulthaup factory, our in-house personnel deliver a consistent level of service from initial design consultation to installation.
We are looking for a showroom manager/trainee design associate to join our team at Bulthaup's flagship Wigmore Street showroom in Central London. We are looking for someone who feels passionate about the bulthaup product. You will have a thorough understanding of who we are, what we do and where we are in the marketplace.
An interest in architecture and interior design is required, as we are looking for someone to join our team who would like to ultimately progress from this role to join our design team. Attention to detail is incredibly important, as is advanced organisational skills. Must have a confident 'can do' attitude with exceptional organisation skills and experience of dealing with high end client customer service as well as running a busy professional office.
Skills:
a keen interest in architecture and interior design and experience in this field whilst not essential would be welcome
welcoming in a friendly and helpful manner to meet and greet all clients on their arrival
excellent time management skills, and the ability to manage and prioritise the different aspects of the role
excellent Microsoft Office (Word, Outlook and Excel), good typing skills and a helpful telephone manner essential
experience of using social media platforms; Instagram/Facebook/LinkedIn/Pinterest
ability to remain composed whilst working under pressure, also essential
communication skills are of the utmost importance in this role, between colleagues, suppliers and potential/current clients
answering calls efficiently and quickly, responding to quick queries or taking short messages; ensuring messages are forwarded immediately to the right person
must develop a thorough knowledge of company staff, clients, projects and products
running the day to day showroom operations and office area to the highest possible standards in order to present a professional and welcoming image, as well as ensuring health and safety for all staff and visitors
basic understanding of accounting in order to reconcile petty cash for the showroom
a well-presented individual in keeping with the Bulthaup standards
Marketing tasks include but not limited to:
planning, preparation and execution of showroom events
organisation and execution of photoshoots
digital support – across social media and website
management of customer database
ordering marketing materials from our head office in Germany.
Hours
9:30 to 5:30 Monday-Thursday
9:30 to 4:00 Friday
10.00 to 4.00 Saturday (typically one in three)
You must sign in to apply for this position. If you don't have a Dezeen Jobs jobseeker account, create one here.