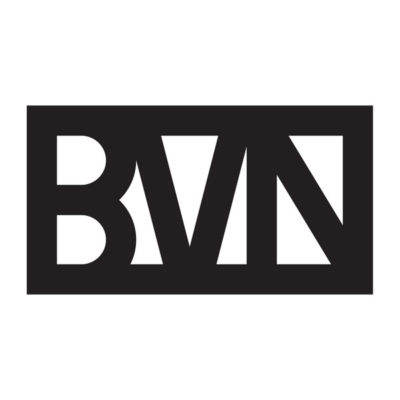 BVN has an opening for a head of brand and communications to join its firm in Sydney, Australia.
BVN is inviting expressions of interest from experienced individuals to join our senior team in a newly created role, head of brand and communications. The introduction of this role is an exciting step in the evolution of BVN. The head of brand and communications should be exceptional at storytelling and bringing our messages to life through digital media, publishing and project tender submissions. They will collaborate with the partners of BVN and the team, to translate our strategy into brand, content and communications plans that are specific to our clients, industries and our global markets.
Collective creativity to design a better future
Collective creativity to design a better future, guides everything we do.
BVN has an international reputation for design leadership and ingenuity. We are an architectural and design practice spanning 95 years, with a significant portfolio across a diverse spectrum and scale, comprising of complex public and private sector projects. These include many landmark buildings, spaces and precincts. Our curiosity combined with our collaborative approach influences the way we design and deliver our projects. It's one of the reasons we've received over 700 design excellence awards since 2000.
We live in a time that promises extraordinary social, technological and economic change. There has never been a better or more significant opportunity to leverage the power of design to shape a future that maximises human wellbeing, strengthens identity, protects the planet and binds us through place. Our leading-edge research into robotics in architecture, integrating new digital technology, our innovation in construction methodologies, as well as our passion to deliver projects that are centred around improving individual's lives – is the foundation for us delivering better, faster and higher quality projects. With people at the centre of our design strategy we offer not simply tailored solutions but designs for a better future.
The way we work is probably a little different to most. We feel we have something unique to offer in a global context and have expanded our footprint into New York and London. However, whilst we have a presence in prominent cities across the globe, we act as a single studio. A virtual hive, with one central axis of support, all relaying information, collaborating and cross-pollinating with each other.
BVN is led by principals, all equal owners, engaged with the studio in a hands-on capacity, immersed in projects and guiding teams. Creative leadership is at the helm of our 300 people, who individually and collectively, have a depth of skill and expertise to manage projects. Our approach to collective creativity offers something we believe makes BVN extraordinary.
About the role
This full-time role has been designed for an experienced brand and communications leader, who will report to our co-CEOs, ideally with prior similar experience in design-led businesses. The role is hands-on and suited to someone who is comfortable working in a collaborative, highly creative, fast-paced and entrepreneurial studio environment.
To the right candidate this job offers an exciting opportunity to help lead BVN into its next evolution that is reflective of our core purpose and emphasise our difference. We expect that the head of brand and communications will be an effective leader with excellent people skills, business acumen, and strategic and analytical thinking…but above that they will be curious, open-minded collaborators who arent afraid to push creative boundaries.
Role responsibilities:
The head of brand and communications will be responsible for overseeing all external and internal communications, marketing, publishing, content creation and project tender submission activity across the studio.
This falls into four key areas of effort:
publishing – media management and digital publishing
content – strategy and creation
creative – brand asset management and graphics
business development – strategy and submissions
Detailed responsibilities are:
work closely with the BVN leadership team to translate strategy into brand, communications and content plans that are specific to clients, industry sectors and global markets
key contact for creative agencies, public relations specialists, film producers and other collaborators that are engaged to work with us
collaborate with partners and studio leaders and the team to develop storytelling and bring messages to life for project tender submissions and marketing
support strategic decision making on brand development and growth and ensure studio-wide alignment
strategise new content creation and oversee its development
leadership of a team of approximately ten people and recruitment of new team members
Success outcomes
The head of brand and communications performance will be considered successful if they achieve:
the integration of our brand evolution and our core purpose across all channels and in different global markets
our success rate of winning work is increased
BVN achieves an increase in targeted coverage
our new website is fully implemented
we move from static collateral to greater levels of digital collateral
BVN's key differentiators are understood by our target market and our people
unearth the great stories to be told in the practice and recognise their power
BVN is recognised as a great place to work and revered within the architectural and design community as an important contributor to the industry
a happy, united and high performing team
they collaborate successfully with the other members of the senior leadership team
have a great understanding of BVN and what we do
Required experience:
proven experience in a similar role
proven ability leading a team
knowledge of web and business analytics tools
demonstrable competency in strategic planning
exceptional storytelling ability
creative and curious mindset
How to apply
If you're interested in applying, forward your application (less than 10MB) using the 'apply' link below.
All applications will be treated in strictest confidence. BVN offers a range of flexible working options to all of its employees – we are happy to discuss this with those who are invited to interview.
Take a look at our LinkedIn or Instagram channel for more on our BVN ethos.
Applications have closed.