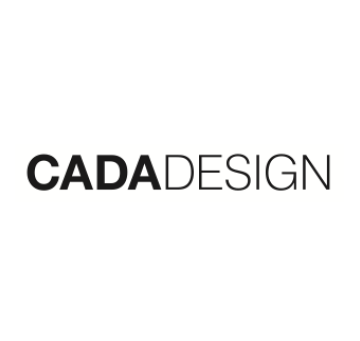 CADA Design is looking for a middleweight interior designer to join its London team.
CADA Design is an award-winning, integrated design practice, specialising in creating inspiring F&B and food retail interiors. Over the past 25 years, we have crafted an international portfolio through a strikingly diverse range of work.
We are looking for a middleweight interior designer to join our team on London's Bermondsey Street.
Key objectives
You will be involved in a wide range of projects, with potential opportunities to take the creative lead on smaller projects. You will be required to respond to all client briefs with creativity, enthusiasm and professionalism to help deliver the highest quality work to agreed timescales.
As part of a wider creative team, the ability to work collaboratively is a must, supporting the senior designers as required, ensuring that all delegated deliverables are accurately carried out through the design process stages.
Main duties and responsibilities: 
support senior team members with design projects from concept creation through to design development and implementation
attend design briefings, client meetings and site visits (conduct surveys), as appropriate
produce meeting minutes and relay design feedback
support other members of the team as required
alongside the senior 3D team, liaise with 2D department to develop coherent integrated design proposals
timely output of stage deliverables allocated as per given brief
the candidate will be expected to remain up to date with industry trends, and to share creative inspiration with the studio
Experience, knowledge and qualifications: 
degree in interior, retail, apatial design (or similar relevant qualification)
minimum of three-five years' experience within F&B and food retail (ideally)
excellent sketch visualisation skills
strong rendering ability in Photoshop as well as building presentations using InDesign
proficient in Vector Works
an understanding and sensitivity to materiality as well as logical master planning skills
ability to work across a number of projects at differing stages at one time
Competencies and attributes: 
strong organisational and time management skills – ability to multi-task and meet deadlines
strong communication and interpersonal skills with both internal design teams and clients
resourceful, innovative and proactive thinker
to be flexible and adaptable, supporting on projects at any stage, as required
to be self-motivated, seeking opportunities to gain and build upon experience
team player–working closely with all other employees to assist in the facilitation of projects
ability to listen and a willingness to learn and share knowledge
utmost discretion when dealing with all sensitive project and confidential client information
You must show a flair for design and have the ability to convey ideas with passion and focus.
This position is a great opportunity to work with some of the world's leading retail and hospitality operators as well as up and coming brands. We very much look forward to hearing from you.