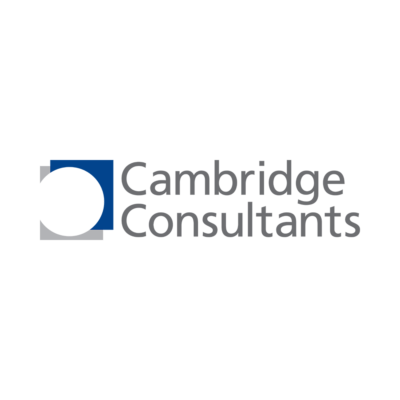 Cambridge Consultants is looking for a lead designer to join its team in Cambridge, UK.
Are you passionate about contributing to sales of new and exciting development programmes in which design plays a key role? Do you have experience in planning large programmes of work and strive to ensure your output exceeds expectations.
Role description
The mechanics and design group undertakes the development of innovative devices and equipment from concept to manufacture.  Our projects tackle hard engineering challenges but increasingly have a crucial user need at the core.
We are looking to grow our design offering to allow for a more integrated approach to our projects which will better serve the end user and further delight our clients.
Some examples of some of our more recent, exciting projects (that we can talk about) include:
Accesso Smart Wearable: Low power, high performance and rugged usability combine to enhance the theme park experience
Vinfusion:  A an app lead personalised wine blending and dispensing  device with a touch of theatre
KiCoPen Connected Insulin Device: A connected ecosystem delivering better disease management for diabetes patients
Specific responsibilities
This is an excellent opportunity for a senior designer with the ambition and ability to achieve excellent results within highly demanding industries under tough commercial and time constraints.
You will be use the experience you have gained working in product development companies and proficiency in generating excellent design content to make a significant contribution to development projects, from initial idea generation through to the delivery of market ready products.
This will include:
leading the design input on a variety of projects in the consumer, industrial and energy and defence and security market sectors
balancing a leading role on multiple projects with delivering high quality design content in a fast paced environment
understanding  how  to develop a design approach on a project where the focus needs to be centred around usability and user efficiency than desirability
understanding and analysing a client's problem and distinguishing between what is wanted and what is needed
keeping abreast of future trends and working with business developers to access and address new market opportunities
focussing on the bigger picture , understanding context, environments and business needs
understanding the value that design can bring to various markets and understanding how these markets differ in their requirements for design
working closely with designers, engineers and technicians of different disciplines to better 'inform' designs and create excellent products
demonstrating empathy with users, with the ability to identify needs and translate them into viable designs
creative problem solving and innovative concept generation
leading (and desire to learn from) existing design team members
supporting and mentoring more junior designers in your capacity as a senior member of the team
Minimum requirements 
Essential:
strong bachelor's degree in product/industrial design or equivalent
extensive experience working in a product development environment
evidence of working in collaboration with technical teams in the development of in-market products in at least one of our market sectors
first-hand experience in balancing design requirements with technical constraints
experience in client interaction, pitching and creating programmes of work which have led to a successful project output
proficiency in standard design tools: SketchBook, Adobe Suite, SolidWorks (surfacing and solid) and KeyShot
Desirable:
a creative problem solver with a keen eye for detail and ability to communicate this visually and verbally
ability to facilitate creative workshops
a good understanding of UI/UX