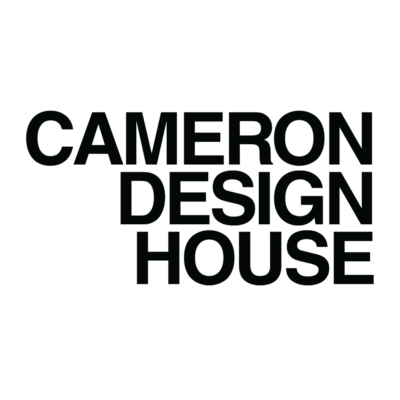 Cameron Design House has an opportunity for a production manager in London.
Role overview:
Full-time – permanent. Salary dependant on experience.
Cameron Design House design and manufacture bespoke lighting products for the luxury interiors market. The production manager is a critical member of the management team with one of the busiest and most diverse roles within the company. The production manager reports directly to the board of directors.
The production manager is responsible for the fabrication and delivery of all products from the workshop, they manage a dedicated team of 19 fabricators, makers and craftspeople.
Once a piece enters the production stage the production manager is responsible for client contact keeping them informed of progress in a polite and professional manner. The role also includes managing the workshop supply chain, procuring materials and maintaining great supplier/contractor relationships.
Whilst a technical mind and good problem-solving skills are important above all the successful candidate must be highly organised with great leadership and people management skills. Do not be put off from applying if you have the required skills but come from a non-manufacturing background e.g. film production, military, events, construction, project management etc. We're looking for a new team member with the right personality and aptitude above all.
Duties and responsibilities:
management of the workshop team. This will include managing their
performance, attendance and monitoring of overtime
organising the flow of work through the workshop, liaising with the sales team, technical team and external contractors
manage and control staffing levels required in each area of the production teams
assist with the cost estimation of complex jobs
managing the shipping of all products via our shipping company
ensure all production documentation is complete and up to date
writing and updating all health and safety risk assessments and procedures,
training staff and ensuring these are adhered to at all times
conduct a health and safety induction with new employees and highlight any training requirements
manage stock/consumables, source suppliers and negotiating great deals
provides guidance and mentoring to new starters and apprentices
Required personal attributes:
knowledge of manufacturing techniques an advantage
knowledge of international logistics an advantage
knowledge and experience working in the lighting industry would be preferable
knowledge of health and safety policies and procedures would be preferable
knowledge of spreadsheets and general computer literacy
excellent level of written and verbal English
excellent attention to detail
excellent organisational skills
proven people management and leadership skills
Experience:
five years' experience working in a workshop or manufacturing environment or a similar level of experience from a transferable sector
experience of managing a team of at least five is essential, preferably as a production manager
Job types: full-time, permanent
Language: English (required)
£35-£45K pa
Applications have closed.