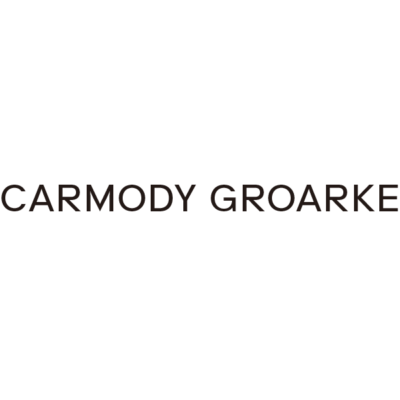 Carmody Groarke is looking for an executive assistant/team coordinator to join its architecture studio in Farringdon, London.
Role
The executive assistant/team coordinator is an integral and dynamic studio support position that is split between supporting the professional activities of the directors, as well as the overall day-to-day operation of the studio. This role is to help optimise the usage of directors' time to support the broader success of the studio, and likewise to ensure studio members are not held up by any bottlenecks in directors' diaries. You will work hand in hand with the Studio Manager and Studio Director to help support the studio's strategic objectives.
The role is a great opportunity for an individual to become fully immersed in the workings of an exciting architectural practice. Successful applicants will have exceptional client-facing skills, polished writing ability, and strong attention to detail at every level. Prior experience operating in a consultancy or other client-oriented business would be ideal. In addition, a familiarity with the art and design industry in London would be highly beneficial, as would an education in art history or design.
The executive assistant/team Coordinator will have an in-depth knowledge of the practice, proactively assisting the team through a range of operational tasks. The successful candidate will have an interest in and awareness of the creative work of the studio, and will act as an ambassador for the practice.
Executive assistant/team coordinators will be active studio members, in charge of interacting with all members of staff and being an information 'hub', proactively seeking out opportunities to boost staff morale and make the studio a positive and engaging place to work.
Responsibilities
Executive assistant to the directors (50%):
managing the directors' diaries, scheduling meetings and acting as a professional representative on their behalf while liaising with existing and potential clients and collaborators
booking business travel and accommodation both in the UK and overseas, arranging visas where required and preparing documentation and travel itineraries
processing director expenses on a monthly basis and submitting timesheets on their behalf
liaising with the wider senior team of associates and associate directors to coordinate external client meetings as necessary
support directors in business development activities, helping to coordinate information and materials
ensure a seamless interface between the directors and the broader studio, foreseeing any potential scheduling conflicts, and seeking to find efficiencies within the schedule, while being responsive to the needs of the studio
assist with other ad hoc tasks as needed
Team coordinator (50%):
keeping an eye on the 'pulse' of the studio, and proactively working to ensure the team is supported in the delivery of their work
positively contributing to the studio through a range of day-to-day administrative responsibilities and ad hoc tasks, maintaining a well-organised and presentable studio environment at all times
assisting in the management of the studio diary, ensuring meeting times are coordinated efficiently and flagging any potential clashes for both internal teams and external visitor meetings
maintaining the list of gifted company publications
answering the phone, sending, receiving and distributing post and deliveries, meeting and greeting guests
preparing meeting rooms, setting up client presentations and organising refreshments in a timely manner
supporting project teams with relevant tasks as required, including organising pin ups and displays for design reviews, model archiving etc
supporting travel booking for senior team members; this may include trains, taxis, flights, and hotels, assisting in preparing documentation and travel itineraries
organising taxis, couriers and architectural model transportation.
organising events for the studio including trips, summer and Christmas parties
assisting other studio team members (including the practice manager, new business manager, communications coordinator, and finance coordinator) with various ad hoc tasks, as needed
Salary: £30,000 - £35,000
Applications have closed.